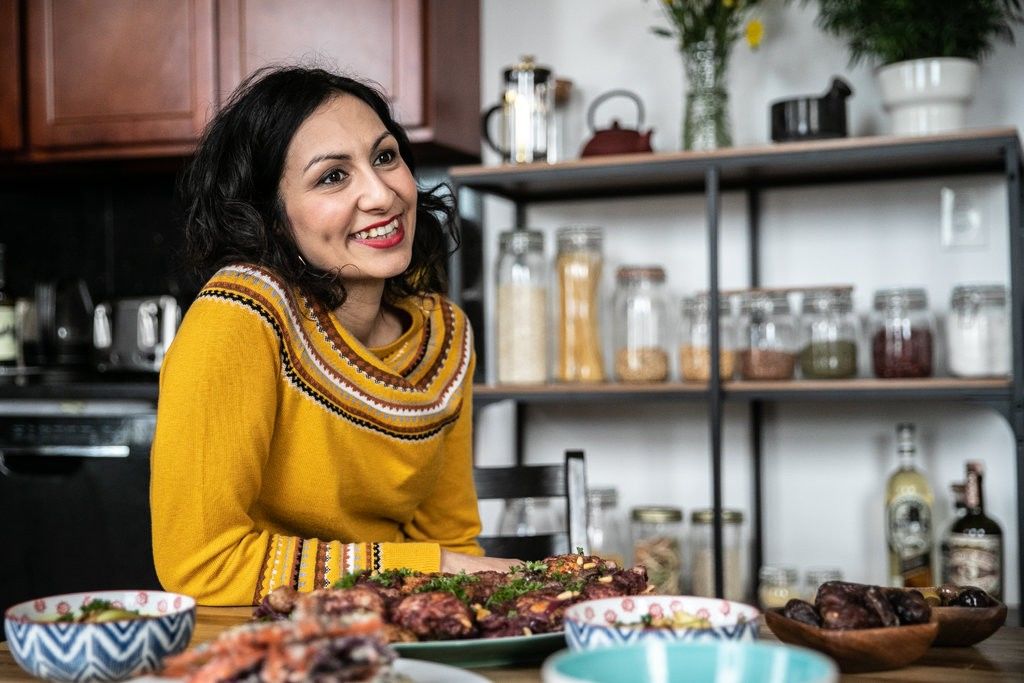 New York Times describes the new cookbook Zaitoun: Recipes From the Palestinian Kitchen as a document about author Yasmin Khan's travels in the West Bank and Gaza, "and the beauty of the food she encountered there… illuminating the beauty of Palestinian cuisine and the political realities that envelop it."
Ms. Khan grew up in Birmingham, England, with a Pakistani father and Iranian mother, and says she first fell in love with Palestinian cuisine ten years ago, when she was working in the West Bank for "War On Want" (a British nonprofit). After work, Ms. Khan says she would enjoy the local cafes, partaking in "satin-smooth hummus" and "baklava with brittle flakes of pastry, their diamonds dripping syrup." She comments about hospitality in the region, saying that "no matter what is going on, you're going to make sure that any guest is showered with food and drink."
Ms. Khan says that Palestinian food can be broken down into three categories:
#1 Food of the West Bank: bread- and meat-based cooking.
#2 Food of the Galilee region: cuisine closely resembles Levantine with its emphasis on tabbouleh and kibbeh.
#3 Food of the Gaza Strip: largely fish-based and "fiery "cuisine.
Ms. Khan says what unites these different kinds of Palestinian cooking is the love of the olive and yogurt.
Palestinian cookbook author Joudie Kalla makes the point that cookbooks like hers and Ms. Khan's are vital. "They are about keeping our heritage alive in a world that is so desperately trying to hide us away… And we are not going anywhere."