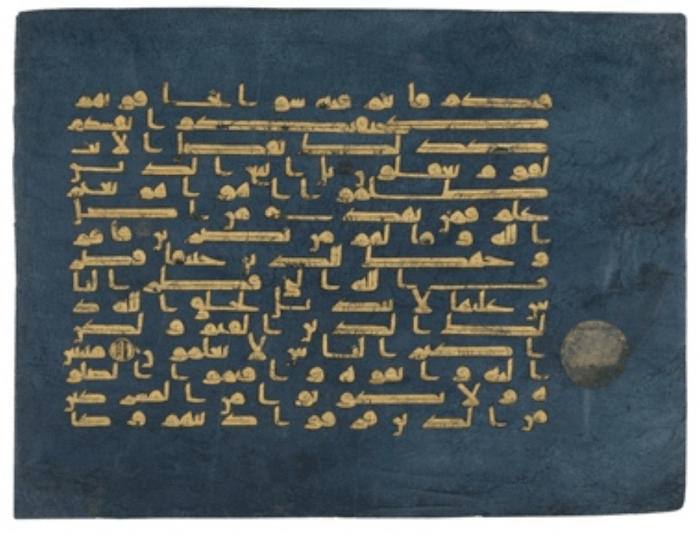 A recent Los Angeles Review of Books' column took a look at Maryam Ekhtiar's How to Read Islamic Calligraphy stating that it is "impossible to deny the enduring and ubiquitous presence of calligraphy — the art of beautiful writing — throughout Islamic art and architecture." The review notes that the book draws upon the permanent collection of the Metropolitan Museum of Art in New York, known to be one of the most extensive in the United States.
Here are some other tidbits from the review:
— The author's primary goal is to emphasize the unity of the art form, calligraphy being "the thread that binds" Islamic art across time, space, and media. Yet the catalog of objects also has a loose chronological organization to provide the reader at least with a general sense of artistic developments across more than a millennium.
— The book features three thematic essays explaining various aspects of Islamic calligraphy, each accompanied by a collection of individual case studies highlighting some of the more spectacular objects found in the museum's collection.
— … the book succeeds in providing museum visitors and armchair travelers with a toolkit to recognize and appreciate Islamic calligraphy found in a variety of contexts…
— I appreciate that the author has assembled a plethora of objects that remind us that Islam is not a monolithic, unchanging tradition, but one that encompasses a variety of viewpoints and lived experiences.
— Reading Islamic calligraphy is not just a matter of different artistic styles; it is also about trying to understand the multiplicity of its uses and meanings to different communities and at different times.
— Author makes a note of the Met's "excellent" online resource: Heilbrunn Timeline of Art History.