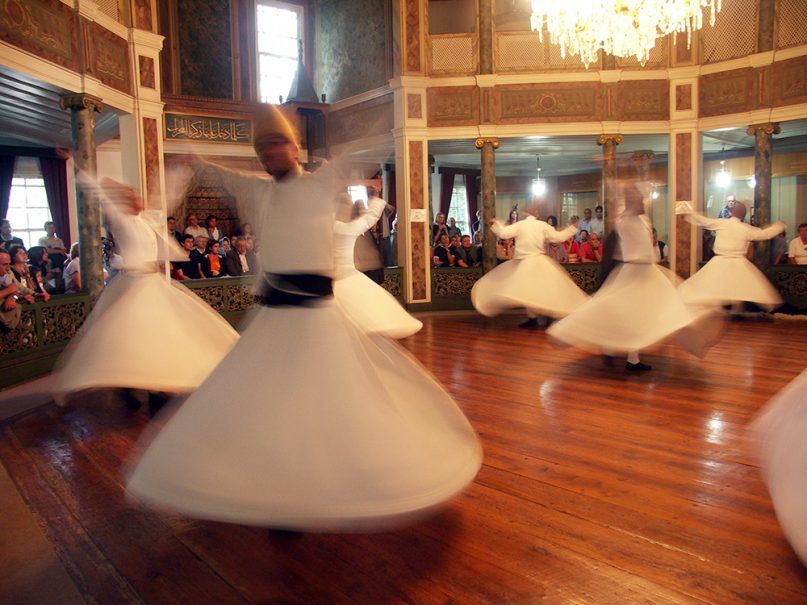 In the new book Beyond the Mosque: Diverse Spaces of Muslim Worship, author Rizwan Mawani chronicles the diverse sects of Islam along with their places of worship — from the mosque and husayniya to the khanaqah and jamatkhana.
"As I began to travel around the Muslim world, I began to realize there was a whole group of spaces, communities and practices excluded from the typical narratives about what it means to be Muslim," Mr. Mawani recounts. "I wanted to look at what space told us about what it means to be Muslim, the way in which Muslim communities utilize those spaces for their own practices, and how those spaces communicated to us the values that each community deemed to be important."
Religion News Service sat down with the scholar and author, and here are some snippets from the interview:
–– It wasn't just the building itself that spoke about what it meant to be Muslim, but the people who used that space, the culture that brought that space about.
— I started in Lebanon and spent some time in China and Pakistan and other corners of the Muslim world. I wanted to understand how these local cultures influence both Muslim religious architecture and Muslim piety. Nobody has taken a global perspective to say, what does this now look like when we travel geographically or explore Muslim piety across theological lines?
— We typically think of the Muslim world as two big blocks, Sunni and Shia. But there are so many communities who feel that those boundaries and labels don't do justice to their own experience of being Muslim.
— I started working with the Alevis — 25 million people across Turkey and Europe — and Druze — over a million across the Levantine—and other such communities. They're significant enough in numbers not to ignore, but for various reasons, political or historical or otherwise, they have basically implemented their own spaces of worship and practices. It's fascinating to me that this was such a blind spot. The Ibadis, who are a community most prominent in Oman, began to develop before the Sunni and the Shia formalized and hardened their own boundaries.
— Many of us also, rightly or wrongly, still think about Islam as an Arab faith. Looking at global demographics of Muslim communities, one in three Muslims traces their origins to South Asia or lives in South Asia.
— As Muslims we oftentimes wave the banner of "The Muslim ummah is very diverse, it represents every culture in the world." But when we push and ask, "Well, what does that actually mean? What does that diversity look like on the ground?" Many people aren't able to respond to that question in a meaningful way. Very few Muslims have a broader sense of what it means to be Muslim somewhere else or in a different community. For many of us it's about coming out of our own skin and realizing there are so many ways to be Muslim.