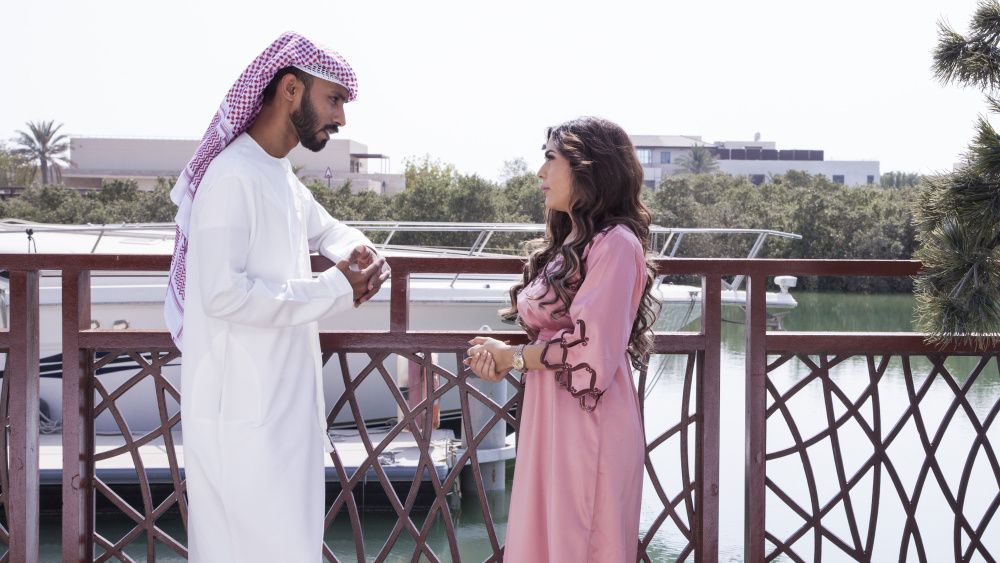 Netflix is currently streaming a UAE-produced Arabic TV show called Justice. According to Deadline Hollywood, the series follows real cases from the Abu Dhabi Judicial Department. Its lead character is a woman named Farah, an ambitious, passionate young lawyer just returned from the U.S. with her degree, who is determined to succeed on her own, despite her father's position as one of the UAE's top lawyers.
The legal drama was co-created by William Finkelstein ("LA Law" and "NYPD Blue") and producer Walter Parkes ("He Named Me Malala"). It stars Fatima Al Taei, Mansoor Al Feeli, Mohamed Alamiri, and Malak Al Khalidi. It is reportedly the most expensive Emirati TV series ever produced and is the first Emirati series to run on the SVOD platform. Netflix is currently streaming the 18-episode series globally, with subtitles in 20 languages.
Interestingly, MOST Co-Director Cynthia Schneider, then a non-Resident Fellow at the Brookings Institution, first invited Walter Parkes to Doha, Qatar in 2008 to join other entertainment leading lights in meetings she chaired there during the Arts and Culture Leaders Seminar at the Brookings Institution's US-Islamic World Forum (2008-2013). At this time, Parkes had just produced "The Kite Runner," the 2007 feature based on Khaled Hosseini's best-selling novel. Parkes returned to several more of these annual seminars, which over the years were also attended by MOST Co-Director, Michael Wolfe, and his Co-Executive Producer, Alex Kronemer, now CEO of Unity Productions Foundation, MOST's parent foundation.
Cut to today, and both Mr. Wolfe and Ambassador Schneider agree that they couldn't be more delighted. Dr. Schneider says, "I am thrilled that the ideas we formulated in our Doha meetings, about humanizing Muslim majority communities through popular culture, have now born fruit at the hands of a master storyteller like Walter Parkes." Parkes feels the same: "It's not an exaggeration to say that 'Justice' is out there because of the work we did in Doha. It certainly reflects the aims of MOST as well." Wolfe, who attended the 2009 Brookings Forum as did Parkes, adds, "It's wonderful that a television drama produced in Arabic in Abu Dhabi will be seen globally on Netflix. Culturally nuanced storytelling framing modern Muslim culture and empowering women, that is what MOST Resource is all about."
Ben Ross, Chief Content Officer at Image Nation which produced the series, also remarked: "Image Nation is delighted to have Netflix onboard to bring Justice to global audiences… Part of our mission is to continue to change perceptions about our region, and we're excited to showcase the region's culture positively and authentically to audiences around the world."