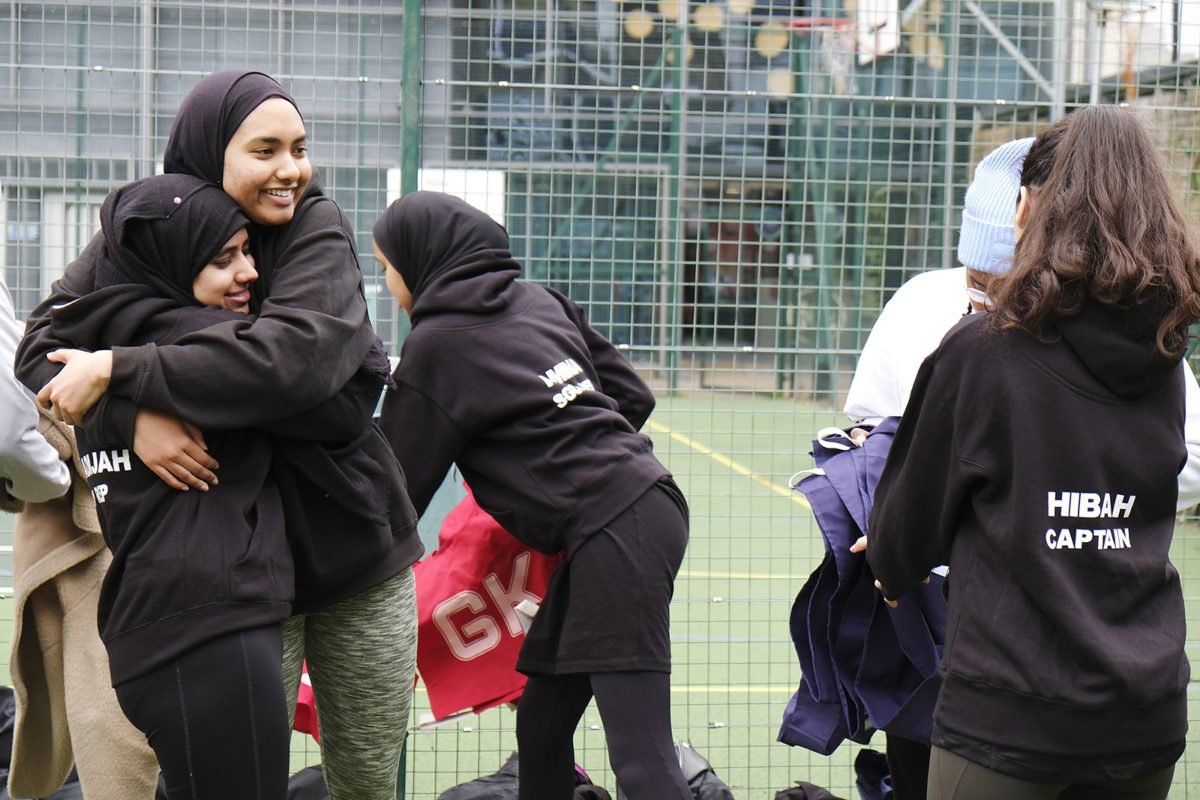 "Muslim women are very underrepresented in sports," declares Amina Hassan, a third-year biomedical student at St. George's, University of London. "You only see the standout ones, and none of us feel like we can get to that point. And even if we wanted to, there's nowhere to play."
Ms. Hassan is the captain of the Netball Club for Women which is associated with the school's Islamic society. Netball is popular in the UK. According to RNS, the sport is similar to basketball but is played by two teams of seven players each and does not allow dribbling or running with the ball. Players are also assigned roles, restricting their movement to designated areas of the court. Most young Brits have a basic familiarity with the fast-paced game.
A recent report by Sport England found that among British-Muslim women, just 18% reported participating in sport regularly, compared with about 30% of the U.K.'s female population. And just half of Muslim women said they performed at least 150 minutes of moderate activity per week, compared with 72% of women of no religion.
Back in 2017, the Netball Club's founders, Faiza Siddiqi and Hibah Rizki, were both studying at the London School of Economics when they decided to start a club specifically geared for Muslim female athletes. Though they have since graduated — Rizki currently works as a business analyst in a British law firm while Siddiqi serves as an executive officer in Britain's Foreign Office — both still remain heavily involved with the club. They still attend practice and even referee.
"Having started the club over two years ago, it feels amazing to see how far it has come," remarks Ms. Rizki. "The team has evolved and become a place where girls from all universities feel welcome. I think it offers students the opportunity to practice sport without judgment and make new friends."