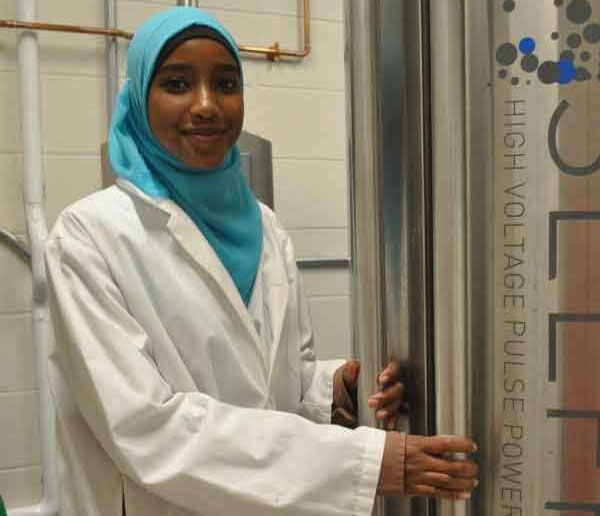 A Muslim student in Canada has discovered a new way to extract diamonds that might otherwise be destroyed by current harvesting techniques. Hamdi Ali, 17, spent last summer at the University of Alberta through the Women in Scholarship, Engineering, Science, and Technology (WISEST) Summer Research Program, which aims to empower women and other underrepresented groups in science. "What Hamdi discovered was pretty unique and unexpected," said grad student mentor, Margo Regier.
As part of Ali's research, the young student learned how the mining industry separates diamonds from rocks. She started to use a machine on campus called SELFRAG which, according to Ali, could be "a smarter way to separate the rock into minerals." The machine sends about 200,000 volts of energy into a rock, destroying it, and also making it easier to sift through in hopes of finding the valuable rock.
"She basically found that when she used this new technique, she recovered 10 diamonds. When she used the conventional technique that mining companies used, she didn't recover any," said Margo Regier. Gemologist Brad Jongkind said that Ali's discovery has the potential to "set the world on fire" in the diamond industry. The University of Alberta is also encouraged and hopes that Ali's discovery inspires other young women to pursue scientific studies.