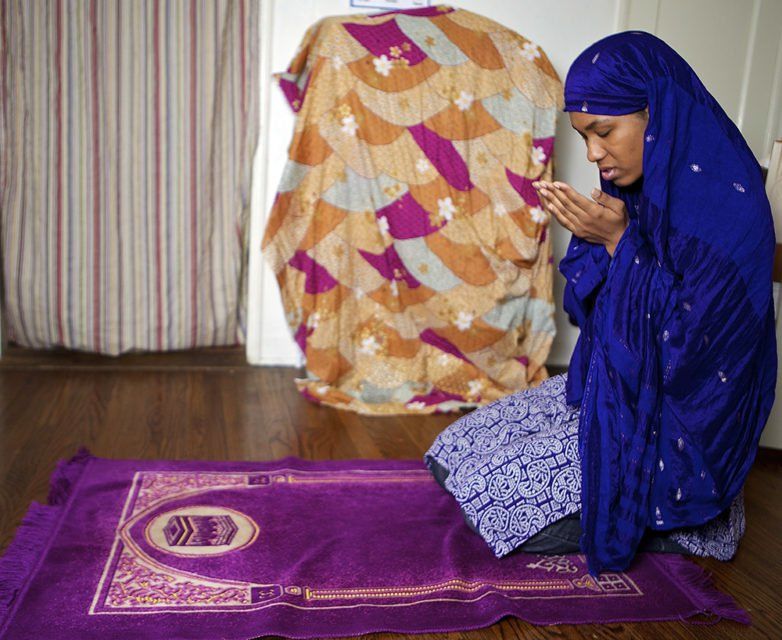 Religion News Service breaks it all down:
Muslim carpets have been traditionally produced for centuries in Muslim majority regions, sometimes known as "the rug belt," spanning from Morocco to Central Asia and northern India. There is a wide variety of designs and materials. Islamic art historian Walter B. Denny, in "How to Read Islamic Carpets," explains the different materials and symbolism in weaves used in these carpets.
For example, it is common to find symbols such as the prayer niche, a recess in the wall indicating the direction of Mecca; also a lamp, which is a reference to God; as well as flowers and trees that symbolize the abundance of nature in God's paradise.
Prayer carpets that are used in homes are generally sized for one individual. Those used in mosques are much bigger, often with a motif showing a row of arches to indicate where each worshiper should stand in prayer.
Islamic carpets have been popular for centuries in Europe and beyond, often picking up symbolism, social meaning and ways of being used. Islamic carpets were popular among the wealthy of Europe, displayed proudly on the floor of their living rooms and on the walls.
Carpets designs have come down through generations. Some depict simple geometric patterns in rough wool, while other are produced by professional artisans for the elite and show hunting scenes and elaborate scenes of paradise.