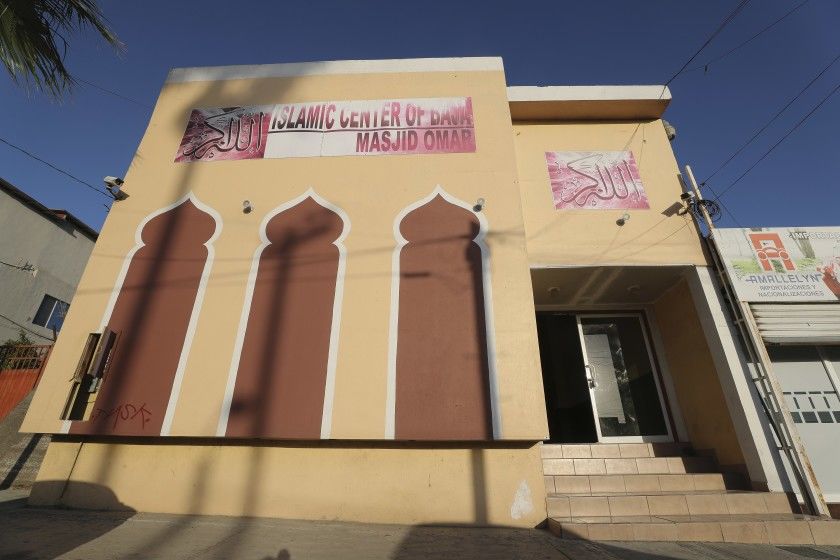 Every week, Muslim asylum seekers from Africa and the Middle East gather at The Islamic Center of Baja, Tijuana's only mosque. Migrants from Syria pray alongside migrants from Togo, Somalia and Ghana. In response to the growing number of Muslim migrants south of the border, the San Diego Tribune reports, the Latina Muslim Foundation hopes to raise money to build a shelter for both Muslim migrants and deported women and children of all faiths.
Sonia Garcia is co-founder of the non-profit and says she envisions the shelter as a hub that will connect migrants and deportees with social services, medical care, and prayer space. Ms. Garcia and her foundation partner, Mayte Gutierrez, say that Mexico can be a confusing place for migrants. Local people often don't understand why Muslim women wear the hijab, and finding a place to pray can be a challenge. "[Migrants] don't know the food, the culture, the language," Ms. Garcia says. "It is very difficult for them."
Near future plans are for the foundation to purchase a warehouse near the border and convert it into a two-story shelter with offices for social workers and lawyers, a kitchen, restrooms, space for medical space, and a prayer room. "The only thing we need is the money," quips Ms. Garcia.