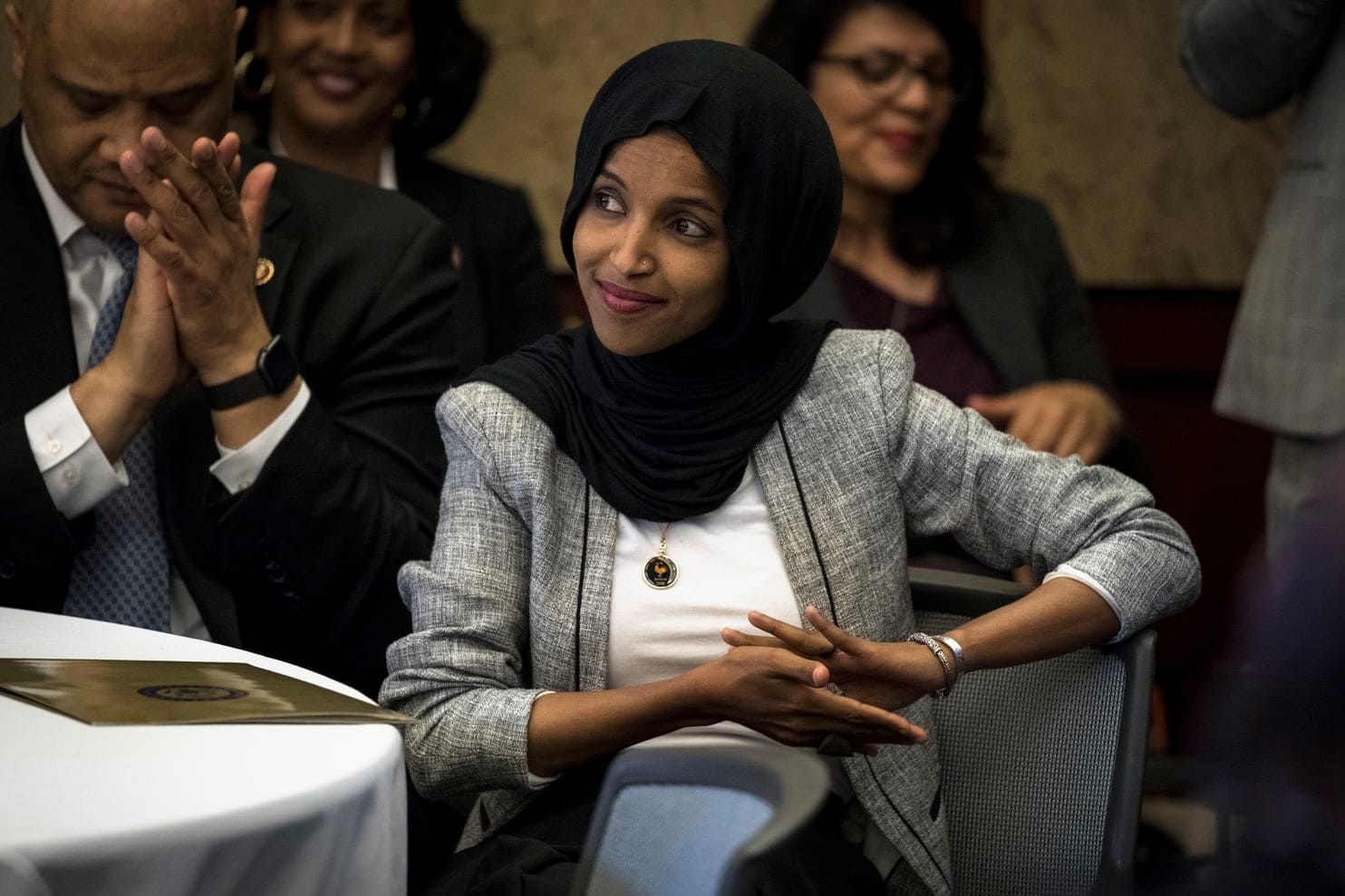 On Monday, Muslim congresspeople Rep. Ilhan Omar (D-Minn.), Rep. Rashida Tlaib (D-Mich.) and Rep. André Carson (D-Ind.) co-hosted a Congressional Iftar at the Capitol. "Of course a break-the-fast meal in the halls of Congress included a hefty serving of politics alongside the naan and kebabs," quipped the Washington Post.
About 100 guests attended including clergy of other faiths and Muslim activists. A guest of honor was Khizr Khan, who spoke at the Democratic National Convention about his son's death in the U.S. military, along with his wife, Ghazala.
Rep. Alexandria Ocasio-Cortez (D-N.Y.) attended the iftar and showed her knowledge of Islam as she talked about attending Friday prayers, or jumah, in her district, which includes a substantial Muslim population in the Bronx and Queens. "When Ilhan prays, when I pray, when Rashida prays, when Ayanna [Pressley] prays, when Jan Schakowsky prays, I believe those prayers all go to the same place — up," said Ms. Ocasio-Cortez.
Sen. Richard J. Durbin (D-Ill.) told the Muslim guests that your "religion gives you values and inspiration."