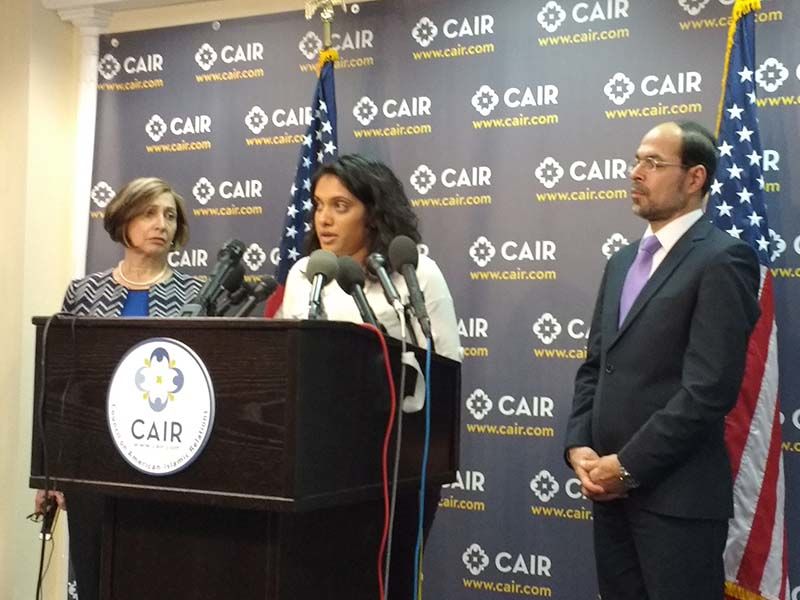 According to Religion News Service:
Muslim American leaders gathered on Capitol Hill to condemn President Trump's sharing of videos purporting to show Muslims committing violent acts just hours after he posted the images to his Twitter feed. Americans are "shocked but not surprised" by the president's actions, said the Council on American-Islamic Relations' national executive director, Nihad Awad, remarking on Trump's Wednesday morning (Nov. 29) retweets.
The retweets, sent to his more than 43 million followers, showcased three videos originally tweeted from the account of the deputy leader of a British anti-immigrant fringe group, Britain First.The group is considered anti-Muslim by many in the country, and its name was shouted by an extremist who gunned down and stabbed a member of Parliament earlier this year… The office of British Prime Minister Theresa May said Wednesday that Trump was wrong to share material from a group that promotes "hateful narratives."
Hate speech leads to hate crimes, Awad warned, noting that CAIR has received one to two reports of a hate crime every day this year on average. According to FBI statistics, nearly a quarter of religious hate crimes in 2016 were against Muslims, with an increase of almost 20 percent from 2015 to 2016.