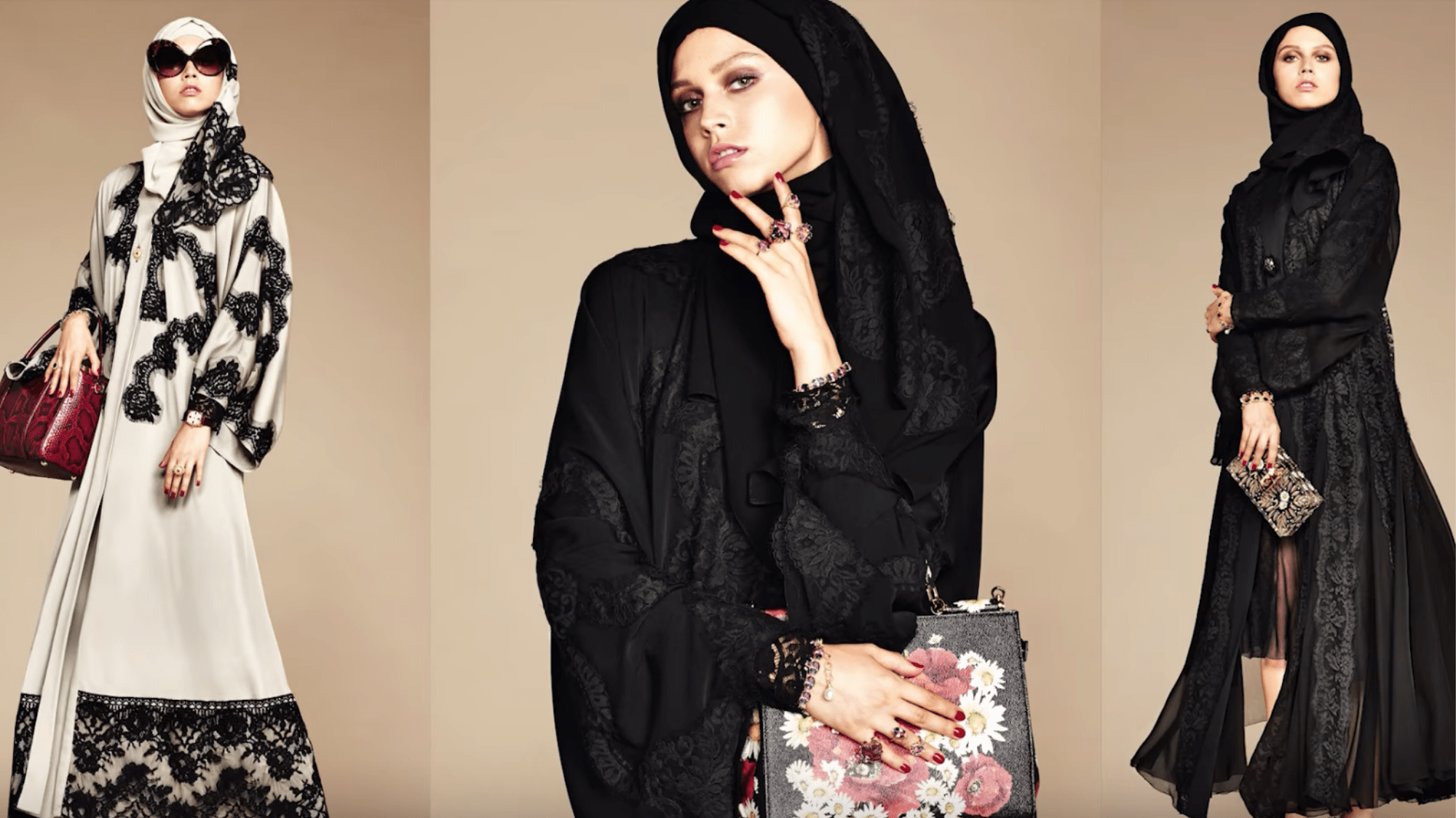 Vice News reports that Muslim fashion has turned into "a global trend" which is "indicative of both the religion's growth and the luxury world recognizing its value." Brands such as Zara, Nike, and H&M have geared their lines towards Muslim customers while many luxury brands, such as Dolce and Gabbana and Versace, have quickly followed suit.
Islamic fashion is one of the fastest-growing markets and also reported to be one of the most lucrative. By 2023, Islamic fashion will reach $361 billion. Turkey is the biggest spender, consuming fashion worth $28 billion a year. The United Arab Emirates and Indonesia follow closely behind in spending.
Islamic consulting agency, Ogilvy Noor, reported that over 90% of Muslims say their religion has an influence over their choice as consumers. "Fashion recognizes the growth of the Muslim demographic, so much so that fashion has created a field specifically for Muslim marketing," says Reina Lewis, professor of cultural studies at London College of Fashion. "For a long time, Muslims felt disregarded by the fashion industry."
Alia Khan, chairwoman of the Islamic Fashion Design Council, acknowledged that there is a level of "due diligence required" when it came to brands entering the modest fashion market. Some Muslim women felt that brands weren't delivering on the modest fashion aspects of certain Ramadan collections. Mango's Ramadan Collection was criticized for being too casual and not modest enough.
Ms. Khan says that if a brand gets it right, they will have won over a number of Muslim consumers who are ready to embrace the line and spend some serious money. And that should be plenty of incentive for brands.