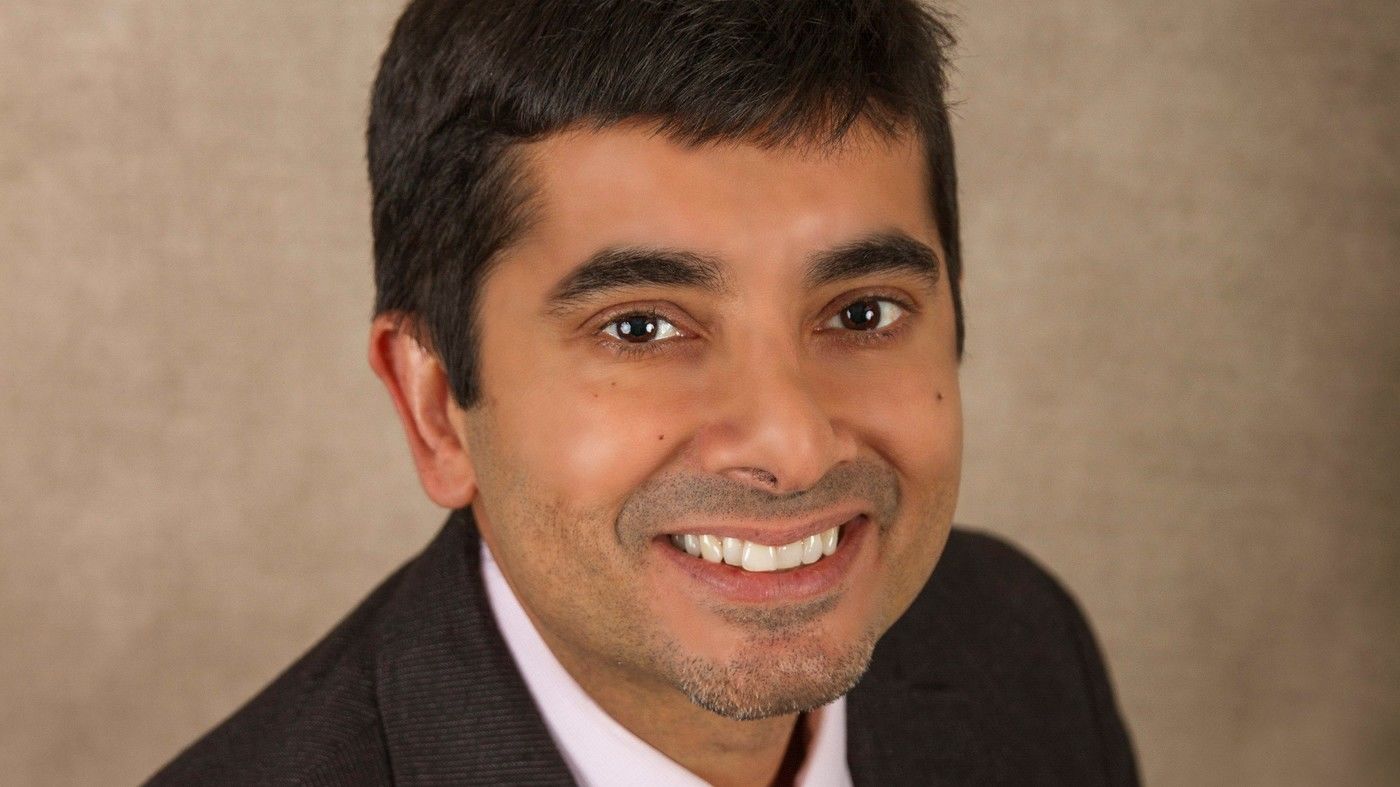 In his new book Love Thy Neighbor: A Muslim Doctor's Struggle for Home in Rural America, Dr. Ayaz Virji writes about his experiences leaving a lucrative job at a prestigious hospital in Pennsylvania to relocate to, yes, rural America.
The Virji family landed in Dawson, Minn., population 1500, in 2014 where the doctor says there were many kind people who welcomed him and his family, but then things shifted. The results of the 2016 election and the subsequent Muslim Ban were turning points for the doctor who says he couldn't wrap his head around how his neighbors, who were once so welcoming, could have voted this way. It was during this time that Mandy France, a pastor in training, invited Dr. Virji to give lectures about his faith to the community. The lectures were titled "Love Thy Neighbor."
"When we did our first talk, people protested," says the doctor. "They said Muslims shouldn't be allowed to speak publicly. And I'm like, you guys know me. I'm the doctor. I treat you guys." Since then, he's given more than 25 lectures and was invited to address the Evangelical Lutheran Church in America's national celebration of the 500th anniversary of the Protestant Reformation in 2017.
Here are some snippets from a recent NPR interview:
–– We gave the first talk and it was interesting. A lot of support; also some backlash. Hate mail and things that came after that as well. But what happened then was Mandy and I started bringing the talk to other communities. And many times it was wonderful and people were very supportive. There were other times … I remember one guy called me the Antichrist… I tried to reason with him but it didn't work. But we just kept going.
— I think [the talks] opened the narrative to change and that's what we did it for. If there were some people on the fence who just didn't know because they were scared, then we were able to say, "Listen, this message, love thy neighbor, is for all of us. It's a message of inclusion."
And if you look at all of the major world religions, they all have the virtues of love and kindness and compassion and justice at their core. And the deeper dive you take into somebody else's religion or value system the more you see your own. And I think that the amount of people who have come to us and said, "Listen, you really opened my eyes," has made an impact. At least I hope.
— I hope people read the book, and I hope that it starts conversations. If it starts conversations — that's all that it needs to do — then we're going to be in a much better place. (per Religion News Service)