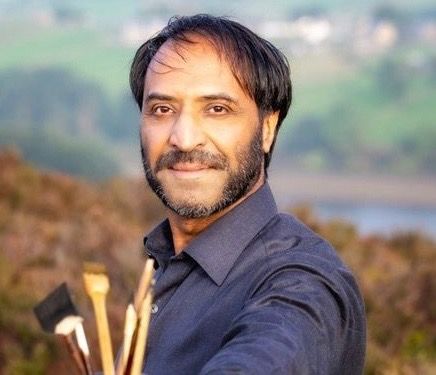 "Science fiction provides a way of speaking about the Muslim community that shows Muslims have the same concerns and issues as everyone else," states Rebecca Hankin, a research librarian at Texas A&M University, home to one of the world's largest science fiction collections. "In certain respects, there is a much more natural pairing between Islam and science fiction than Christianity and science fiction," says James McGrath, a professor of science fiction and religion at Butler University.
Here's a listicle of Muslim authors working in this space:
— Farah Rishi, an environmental law attorney, is set to have her first novel published this year. "I Hope You Get This Message" is about young people who save Earth from destruction by more advanced beings. Ms. Rishi says the sci-fi genre unites readers and writers of all faiths. "That feeling of not knowing and wanting to know is something we can all relate to. All you have to do is look up into the sky."
— Detroit-born Saladin Ahmed's 2012 novel Throne of the Crescent Moon was nominated for the coveted Hugo Award for science fiction writing. Ahmed told PRI that his great-grandmother read to him from the Quran and the Arabian Nights. "All this kind of stuff was combining in my head, I think, and then slowly stewing together… It was inevitable that the things I write have all of that DNA."
— S.A. Chakraborty's debut novel City of Brass landed her on the Best of 2017 lists at Amazon, Library Journal and Vulture. Sequel coming out this month.
— Razwan ul-Haq is not only the author of several science-fiction novels but is also a calligraphy artist who creates images such as imaginary planets from Quranic verses. He says that science fiction genre often makes the biggest connection with non-Muslims. "Science fiction is something they love, and when they look at my work, they see a force for good because they enjoyed it."