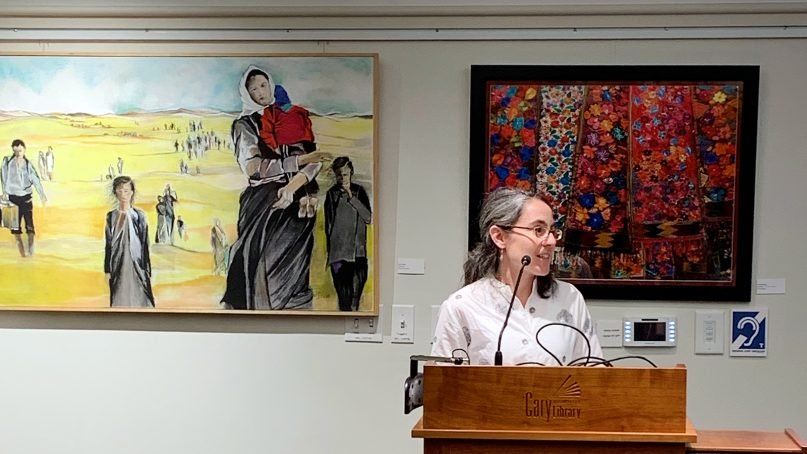 "More Than My Religion" is a new exhibit featuring 24 Muslim artists with diverse backgrounds from the Midwest to Lexington, Massachusetts (where the collection takes place). "We're focusing on American Muslims because their narrative has been the most hijacked," says artist and exhibit coordinator Irum Haque. "We want to reclaim who we are and tell our own real stories. And every art piece that hangs in the exhibition is the story of a human life as American Muslim citizens."
According to Religion News Service, the 39 pieces of art on display include photography, paintings, prints, Arabic calligraphy and other forms of art, featuring global landscapes, self-portraits and images of saxophonists, animals, whirling dervishes and colorful textiles.
"We're making a platform to bridge people together rather than being afraid of the other and who the other communities are," says Ms. Haque. "This is a place for communities to come together and connect over art and really to be pleasantly surprised that there is so much in common."
The exhibit runs through November 3rd at the Cary Library and State House in Lexington, Massachusetts.