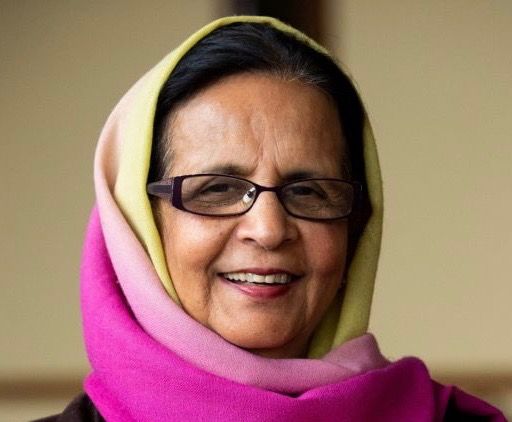 Founded in 2013 in New Jersey, The Sisterhood of Salaam Shalom is a group of Muslim and Jewish women who are working together to break down barriers, take on stereotypes and fight hate. As both Islamophobia and Anti-Semitism have unfortunately risen these past few years, the group says that their work today is more important than ever.
At the meetings, the women learn about each other faiths, tackle community projects and most importantly, forge friendships. The group believes that small-scale, grassroots efforts can have a major impact nationally.
Kaplan-Miller, a social worker who is Jewish, said she first became interested in joining the group out of concern about the rise in anti-Muslim sentiment. She says she knew little about Islam even though she had Muslim neighbors and acquaintances.
"I thought it was going to turn out to be something very different from Judaism, and it's so not," Kaplan-Miller reflects. "We're so connected. We have the same value systems in so many fundamental ways. We have more similarities than we have differences."
To date, the Sisterhood of Salaam Shalom has 3,500 members across 34 states.