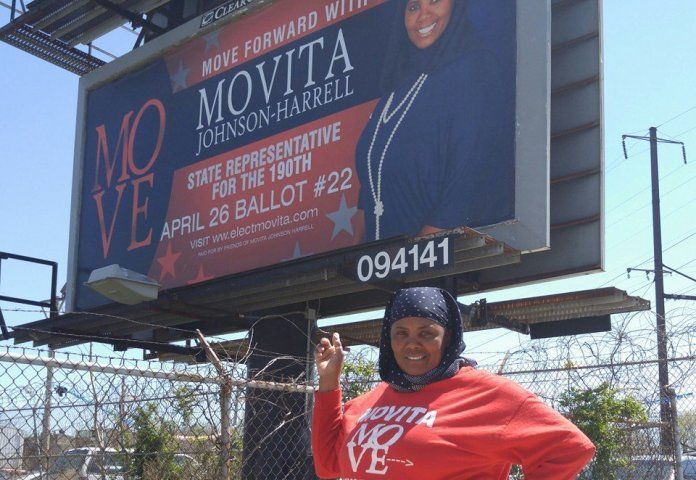 Update: Dec 6 2019: Fur coats, resort vacations and a Porsche: Lawmaker resigns after allegedly taking $500,000 from her charity
Pennsylvania Capital Star reports:
On March 12, voters in West Philadelphia elected the first Muslim woman to serve in Pennsylvania's General Assembly. Democrat Movita Johnson-Harrell, an anti-gun violence advocate and former staffer for District Attorney Larry Krasner, won two-thirds of the vote in a four-way special election for the 190th District.
When she is sworn in March 25, Johnson-Harrell will be one of three practicing Muslim* members of the Legislature. The other two are Rep. Jason Dawkins and Sen. Sharif Street, both Philadelphia Democrats. During her campaign, Movita Johnson-Harrell told PhillyMag she would be the first Muslim woman elected to the state House. In fact, she is believed to be the first Muslim woman to serve in the entire General Assembly.
"I think this is a good sign for Pennsylvania," Johnson-Harrell told the Capital-Star after her win. "Our diversity is our strength."