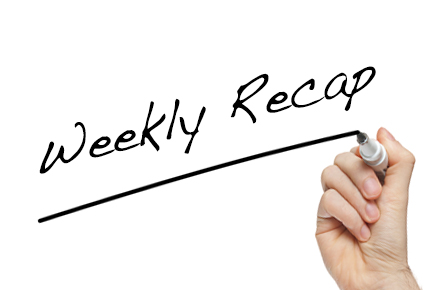 MOST has crafted an 'in case you missed it' #ICYMI list of this past week's most timely and relevant stories from across the web —
1) Post Quebec Shooting, Jewish Community Helps Their Muslim Neighbors Feel Secure: Following the aftermath of last year's mass shooting at the Quebec Islamic Cultural Centre, Canada's Jewish communities have reached out to their Muslim neighbors and shared valuable advice on security matters.
2) Public Opinion For Muslims On Upswing, Thanks To…. #MuslimBan: According to a study published last week by researchers at the University of California at Riverside, Trump's Muslim Ban executive order caused an unintended reaction — a sharp shift in public opinion. The pollsters found that the reactions helped spur mass opposition to the policy, including protests at airports, which, according to the report, was a subsequence of "an influx of information portraying the ban as being at odds with egalitarian principles of American identity and religious liberty."
3) Mental health issues affect all communities, including American Muslims: Muslims in the United States often turn to imams and other community leaders when experiencing mental health issues. Many conjecture that this is due to the stigma often attached to mental illness or worry that a Western-trained therapist might not be sensitive enough to their culture or religion. Leaders of the Islamic Association of Raleigh realized the need for professional therapists as their imams were getting hundreds of requests a week.
4) And lastly, In Oakland, Refugee Teen Girls Grab Hold Of The American Dream: Oakland is home to a thriving refugee community. In the past five years, 337 refugees have resettled in the Northern California city including 430 girls, 60 of which are high school age (according to the International Rescue Committee). Last week, nine refugee teen girls took part in a local program to help immigrant young women think of their future, and envision a professional career for themselves.