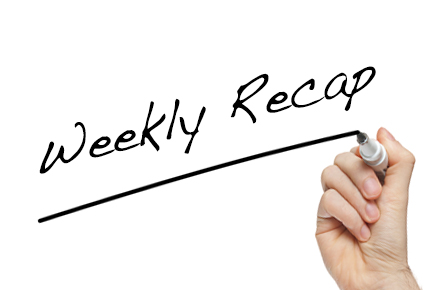 We here at Muslims on Screen and Television (MOST) have crafted an 'in case you missed it' #ICYMI list of this past week's most timely and relevant stories from across the web:
1) Meet The Muslim Woman Challenging Putin: Aina Gamzatova is a 46-year-old businesswoman from Dagestan, which is in the North Caucasus region of Russia, who has just announced her candidacy for president. That's right, she will be running against President Vladimir Putin in the March 2018 election.
2) New Pew Report: U.S. Muslims to become second-largest religious group: Pew Research estimates that "by 2040, Muslims will replace Jews as the nation's second-largest religious group after Christians. And by 2050, the U.S. Muslim population is projected to reach 8.1 million, or 2.1% of the nation's total population — nearly twice the share of today."
3) UAE Announces The World's First Minister Of Artificial Intelligence: The United Arab Emirates is setting its sights to be the nation of the future. Dubai is home to a number of futuristic projects including plans to create a Mars science city, and programs for renewable energy and electric vehicles (including flying taxis and flying jetpacks!). With this in mind, UAE has just announced that it will will become the first nation with a government minister dedicated to AI, that's artificial intelligence!
4) Kareem Abdul-Jabbar On 'Hollywood's Muslim-American Renaissance': In this op-ed for The Hollywood Reporter, columnist (and NBA Hall of Famer) Kareem Abdul-Jabbar says that he is hopeful that recent feature films and TV series such as "The Big Sick" and "Master of None" are helping to bring an end to one-dimensional portrayals of Muslims on screen.
5) And lastly, Grandmothers Inspire These Young Poets, a Somalian Tradition: Amal Hussein and Hamdi Mohamed both came to Boston as young children, their parents having fled Somalia's civil war as refugees. They're now both in their early 20s, both poets, and say that their main inspiration in their craft come from their grandmothers… yes, who are both poets.