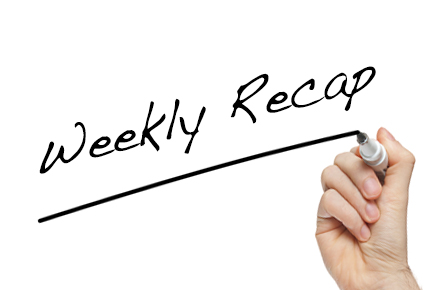 We here at Muslims on Screen and Television (MOST) have crafted an 'in case you missed it' #ICYMI list of this past week's most timely and relevant stories from across the web:
1) Despite Visa Obstacles, Afghan Girls' Robotics Team Allowed To Compete: New York Times says "it took an international outcry and intervention from President Trump" to allow an Afghan robotics team to travel to the United States for a competition after they were denied visas – twice. But on Tuesday morning, the young Afghan girls managed to compete in the FIRST Global Challenge, an international robotics competition held in Washington DC.
2) Sarah Jessica Parker Selects Debut Novel About American Muslims For Imprint: Fatima Farheen Mirza is a 26-year-old graduate from the prestigious Iowa Writers' Workshop and her first book, "A Place For Us", has been chosen by actress Sarah Jessica Parker as the first title for her new imprint with publisher Penguin Random House.
3) Rep Ilhan Omar, Fighting For All Americans: In this interview with Trevor Noah of "The Daily Show," Ilhan Omar talks about her unlikely path from a Refugee Camp to State Rep for Minnesota.
4) And lastly, Syrian Play Debuts in NYC Despite #TravelBan: "While I Was Waiting" receives its North American premiere at Lincoln Center Festival this week though it almost didn't happen. Playwright Mohammad Al Attar and director Omar Abusaada both hail from war-ravaged Syria, and along with their nine member Syrian cast and crew, had difficulty obtaining U.S. visas due to the Travel Ban. "It was quite a drama, with a big crew working behind the scenes to secure the artists' presence here," said Lesley Rosenthal, general counsel for Lincoln Center.