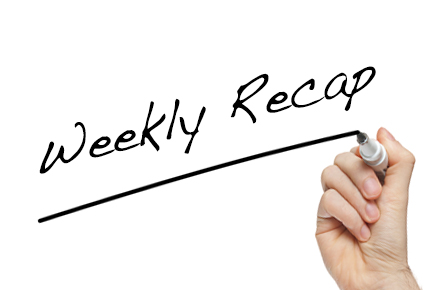 We here at Muslims on Screen and Television (MOST) have crafted an 'in case you missed it' #ICYMI list of this past week's most timely and relevant stories from across the web:
1) These Married Syrian Doctors, Stand Up To War Together: Obstetrician Dr. Farida and her ophthalmologist husband Dr. Abdulkhal were among a handful of physicians who remained in the city of Aleppo during the height of last year's bombardment. Recently, they traveled to Washington D.C. to testify before the Senate Foreign Relations Committee on the need to provide humanitarian aid to Syria.
2) Oklahoma Couple Combats 'Hate with Love and Education': Asiya and Basheer Shakir are a married couple in Oklahoma City, both doctors, and are behind a local initiative called "Totes of Love" which aims to shed light on the issue of domestic violence in the state. Last Saturday, a group of volunteers from different religious groups joined the American Muslim Association of Oklahoma City to fill hundreds of tote bags, packing them up with hygiene products, baby formula and other items earmarked for women and children staying in the YWCA shelter.
3) 'India should always be mixed like this,' Says Muslim Engraver Of Jewish Headstones: In central India, Mohammad Abdul Yaseen, 76, has spent half a century meticulously etching Hebrew memorials into the headstones for members of Mumbai's dwindling Bene Israel Jewish community (there are only 2,000 Jews left in Mumbai, and fewer than 5,000 in all of India). Mr. Abdul Yaseen is said to be "an unassuming symbol of Mumbai's polyglot heritage" – he's a Muslim engraver, working on Jewish headstones, in a country that is primarily Hindu.
4) New Study 42% of Young Muslims in U.S. Schools Report Bullying, New Report Says: The Institute for Social Policy and Understanding reports in their new study that Muslim students are more likely to be the victims of bullying in school. "More than two in five (42 percent) Muslims with children in K–12 school report bullying of their children because of their faith, compared with 23 percent of Jews, 20 percent of Protestants, and 6 percent of Catholics." The study also found that a teacher or school official has been reported to be involved in "one in four bullying incidents involving Muslims."
5) And lastly, in what is surely the most important story this week. GQ Declares: 'Riz Ahmed should be the first Muslim James Bond:' GQ magazines declares that Riz Ahmed "is the best man for the job." What "job" you may ask. Let us give you a clue – the name is Bond. JAMES BOND.