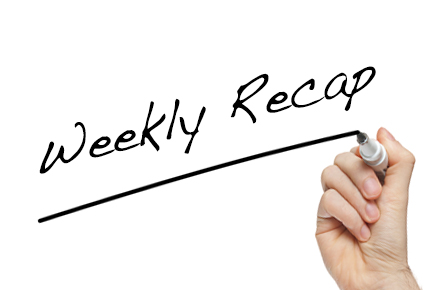 We here at Muslims on Screen and Television (MOST) have crafted an 'in case you missed it' #ICYMI list of this past week's most timely and relevant stories from across the web:
1) All Eyes On Future Astronaut, Jasmin Moghbeli: Iranian-American Jasmin Moghbeli has been selected by NASA to join the 2017 Astronaut Candidate Class, reporting to duty later this summer. The selection is notable for a few reasons – her gender and also that for the first time someone with Middle East roots has been selected to the prestigious class of future astronauts.
2) Post Election, Muslim Doctor In Rural America Confronts New Era: Dr. Ayaz Virji is a prominent citizen of Dawson, a small rural farm town in Minnesota, and before the election, he says he and his family felt safe. However post election, things for the Muslim doctor and his family in rural America have dramatically changed…
3) Model Halima Aden Is New Face of American Eagle's Campaign: According to Allure, American Eagle's new fall campaign is "all about realness" and apparently proof is in the pudding as the upcoming campaign will feature Somali-American IMG model Halima Aden looking "happy as she tools around New York with friends."
4) Iranian-American Group Gifts L.A. Their Own Statue Of Liberty (Of Sorts): The Farhang Foundation, an Iranian-American culture and arts nonprofit, has gifted the city of Los Angeles a brand-new work of public art called The Freedom Sculpture. "The Freedom Sculpture is a testament to the values we hold dear and we are honored to receive it," said Mayor Eric Garcetti at the inaugural L.A. Freedom Festival which drew over 70,000 people on July 4th.
5) And lastly, Hollywood Reporter Op-Ed: How Comedy Normalizes The Muslim Experience: In this op-ed, critic Caryn James takes a look at Muslim actors and entertainers, specifically, Kumail Nanjiani (The Big Sick), Aziz Ansari (Master of None) and Hasan Minhaj (Netflix standup special Homecoming King), and how, in this new era, their work is offering a "realistic and refreshing corrective to alarmist images of Muslim immigrants and their American-raised children."