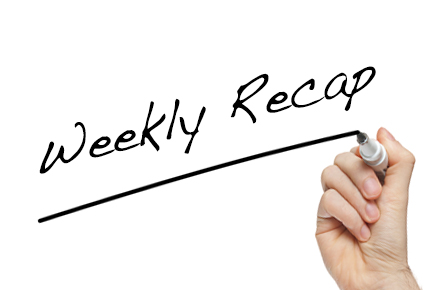 We here at Muslims on Screen and Television (MOST) have crafted an 'in case you missed it' #ICYMI list of this past week's most timely and relevant stories from across the web:
1) Remarkable WW2 Story of Heroic Muslim: Dr. Mohammed Helmy fearlessly protected a Jewish teenager named Anna Boros from the Nazis, successfully hiding her in a garden shed during World War II. A look at this little known story and these two remarkable people –
2) Syrian Rockers Importing Their Music: Khebez Dawle is one of many emerging alternative rock bands that have fled Syria and relocated to Lebanon where they are invigorating the rock scene while keeping their roots alive.
3) Modesty and Fashion, Oxymoron…? Or Just Awesome! What does it mean to be modest and fashionable? This question and others are explored in a thought-provoking short-documentary, directed by Nushmia Khan who followed three Muslim women – a hijab wearing blogger, a niqab wearing photographer, and even a bikini model.
And for more on fashionable modest wear, be sure to check out libaas .
4) Skip Hollywood, Try Morocco: "American Sniper," Showtime's "Homeland" and the recent "A.D. The Bible Continues" all filmed last year in Morocco along with many other productions which totaled $120 million spent by foreign film productions.
5) And finally, another important World War II story Historians' Pick of Muslim WW2 Heroes: Doing her part to help combat anti-Muslim bigotry, historian Lottie Richard presents her list of Muslims heroes during World War II – including Behic Erkin (Turkish Ambassador in Paris), Necdet Kent (Turkish Consul-General), and British spy Noor Inayat Khan (whose life was featured in the PBS documentary Enemy Of The Third Reich ).