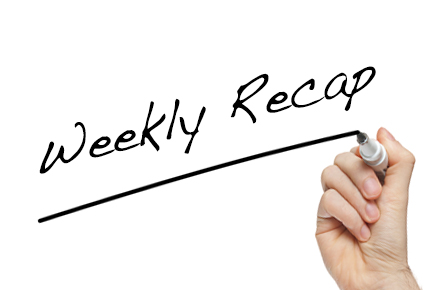 We here at Muslims on Screen and Television (MOST) have crafted an 'in case you missed it' #ICYMI list of this past week's most timely and relevant stories from across the web.
1) Federal Court Rules Against Muslim Ban: On Thursday, three judges at the ninth US circuit court of appeals ruled unanimously that a nationwide temporary restraining order (TRO) imposed last week must stay in place, meaning the executive order banning travellers from seven Muslim-majority countries and refugee entries cannot be enforced. The New York Times breaks down the highlights of the ruling —
2) Breakdown On Muslim Ban Ninth Circuit Court of Appeals Hearing: CNN breaks down what happened Tuesday evening when three federal judges questioned lawyers from the Justice Department and Washington state on whether to lift a nationwide halt against President Donald Trump's travel ban in a lawsuit brought by two states and various advocacy groups.
3) L.A.'s Jewish and Muslim Iranians, and the #MuslimBan: According to U.S. Census Bureau data, Los Angeles is home to 160,800 immigrants from Iran, Iraq, Somalia, Sudan, Syria and Yemen, and thus, according to the L.A. Weekly, "has more residents who hail from countries covered by President Trump's so-called Muslim ban than any other metropolitan area." The vast majority of Angelenos from Trump-banned countries are from Iran — 136,000 of the 160,800.
4) Foster Father Is Life Saver For Terminally Ill Children: Of the 35,000 children monitored by the Los Angeles Department of Children and Family Services, there are approximately 600 children with severe medical needs in dire need of foster parents. "If anyone ever calls us and says, 'This kid needs to go home on hospice,' there's only one name we think of,' says Melissa Testerman, a DCFS intake coordinator. And that person is Mohamed Bzeek – a devout Libyan-born Muslim who is the only foster parent in the county willing to take in terminally ill children.
5) Muslims and Jewish Americans Form Alliances In New Era: The Los Angeles Times reports that Muslim and Jewish American advocacy groups are "forging alliances like never before in reaction to the president's rhetoric and action toward Muslim immigrants."
6) And lastly, The Statue of Liberty Originally Was… Muslim: The Statue of Liberty is a clear symbol for immigrants and the American spirit but a little known fact is that the statue was originally intended to represent a female Egyptian peasant as a Colossus of Rhodes for the Industrial Age. According to journalist Michael Daly of the Daily Beast, the statue "was originally conceived as a Muslim peasant woman and was to have stood at the approach to the Suez Canal, a lantern in her upraised hand serving as both lighthouse and a symbol of progress."