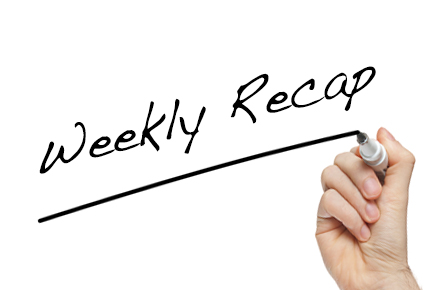 We here at Muslims on Screen and Television (MOST) have crafted an 'in case you missed it' #ICYMI list of this past week's most timely and relevant stories from across the web:
1) Meet The Muslim Woman Depicted In Iconic Shepard Fairey Poster: Munira Ahmed, a 32-year-old travel photographer from Queens, may look familiar as she has become the "face of resistance" to the Trump administration. Shepard Fairey, best known for his "Barack Obama Hope" poster, used Ms. Ahmed's image, featuring it in his 'We the People' series. Posters were distributed at last weekend's Women's March in various cities.
2) Be Inspired By These Muslim Sisters Who Marched On Saturday: Over the weekend, teen sisters Ekram and Yasmin Seid attended the Women's March in D.C. where they proudly waved homemade neon green signs which read "Girls Just Want To Have Fun(damental) Human Rights!" and "Women Can Do It All."
3) Muslim Activists Preparing To Defend Rights Against Trump's Muslim Ban: "We are preparing for the inevitability of what kind of 'Muslim ban' will be implemented, and we're working with coalition partners to develop a strategy to defend rights and religious freedoms," said Ibrahim Hooper, National Communications Director and spokesperson for CAIR. "Everybody is poised, waiting to see what the language is of this version of the Muslim ban, and we'll go from there. Because until you see the specific language it's difficult to react."
4) Syrian Refugee Sets The Record Straight On Vetting in U.S.: In this op-ed for the Washington Post, a Syrian refugee woman named Linda J. writes about how she and her family fled Syria and eventually emigrated to America. She talks about the intense vetting she went through, saying "I believe the screening we underwent was so intense, so thorough and so long that it would be impossible for militants to come here."
5) 4) And lastly, Muslim Marine Combats Islamophobia… At Home: His sign says it all — 'I'm A Muslim U.S. Marine Ask Anything.' Mansoor Shams has been traveling all across America in an effort to help his fellow Americans understand his faith and culture better, and to fight Islamophobia.