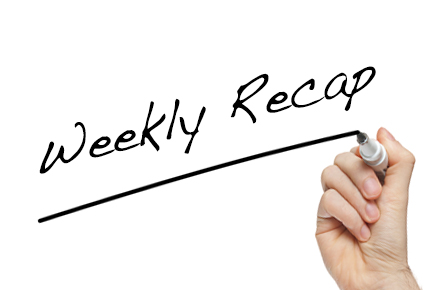 We here at Muslims on Screen and Television (MOST) have crafted an 'in case you missed it' #ICYMI list of this past week's most timely and relevant stories from across the web:
1) Watch Katy Perry's PSA Against Muslim Registry Produced by Katy Perry, "#DontNormalizeHate" is a public service announcement drawing parallels "between the incarceration of 120,000 Japanese Americans during World War II and the anti-Muslim rhetoric of not only President-elect Donald Trump, but also of his advisers and picks for Cabinet members" (per the Washington Post).
2) Trump Cabinet Nominees Go On Record re: Muslim Policies Last week, lawmakers pressed President-elect Donald Trump's nominees for Secretary of State (Rex Tillerson), Attorney General (Sen. Jeff Sessions, R-Ala.) and Homeland Security Secretary (retired Marine Gen. John F. Kelly) to go on the record about their stance on Trump's policy proposals directed at Muslims. Click to find out what they had to say —
3) Benedictine University Welcomes Muslim Students: As of last spring, 540 undergraduate students who attend Benedictine University in Chicago identify as Muslim. That's roughly 24% — a pretty high number for any university, but especially one that is a notable Catholic institution.
4) Muslim Authors Want #MuslimShelfSpace: Author Sajidah K. Ali started the hashtag campaign #MuslimShelfSpace with a simple mission: readers were asked to share photos of books by Muslim authors on their bookshelves (or e-readers) in order to promote Muslim authors and stories, and most importantly, create a dialogue.
5) And finally, Where Books Were Worth Their Weight In Gold: A beautiful poem by MOST's Michael Wolfe! Learn about the precious manuscripts of the ancient city of Timbuktu, Mali.