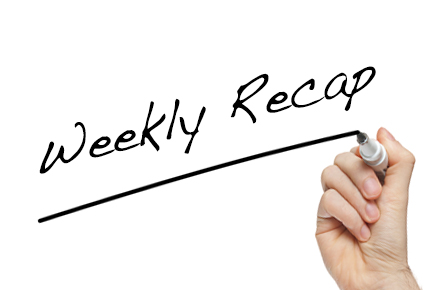 We here at Muslims on Screen and Television (MOST) have crafted an 'in case you missed it' #ICYMI list of this past week's most timely and relevant stories from across the web:
1) Muslim Teen Honored For Chasing Down Attacker of Jewish Woman: Ahmed Khalifa is a Muslim teen who helped catch a man who attacked an Orthodox Jewish woman on a New York Subway last month. On Thursday, the heroic teen was honored by State Assemblyman Dov Hikind who presented him with a new laptop computer for college in the fall and a citation praising his actions.
2) Syrian Child Refugees Work Out Their Feelings In Group Therapy: In Lebanon's Shatila refugee camp, Syrian and Palestinian children are learning to express their feelings in group therapy, many having lingering psychological issues after years of witnessing the brutalities of war in their home country.
3) Muslim & Jewish Women Bond Over Storytelling: In Pittsburgh, "Collective Voices, Sharing Stories" is a new literary endeavor where Muslim and Jewish women come together and swap stories. "We thought stories would be a good way to learn about each other," says Malke Frank, who helped organize the event which is sponsored by the Islamic Center of Pittsburgh, the Jewish Women's Center of Pittsburgh and Rodef Shalom Sisterhood.
4) Yale Prof On Challenges Teaching Islamic Art In Current Environment: Kishwar Rizvi teaches the history of Islamic art and architecture at Yale University and in this op-ed for the Washington Post writes about the challenges teaching Islamic art "in a time of misinformation and war."
5) And finally, 2016 Was The Year Of The American Muslim Commercial: 2016 was the year that Muslim Americans made an impact in advertising – not just as consumers but stars of their own story, having been featured in major ad campaigns from Amazon, Honey Maid, Microsoft, Chevrolet, YouTube and CoverGirl.