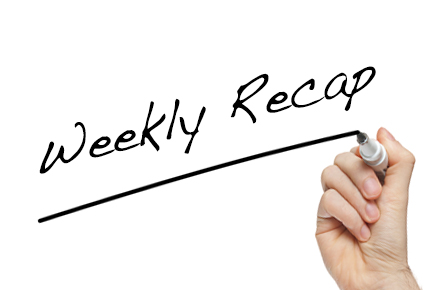 We here at Muslims on Screen and Television (MOST) have crafted an 'in case you missed it' #ICYMI list of this past week's most timely and relevant stories from across the web:
1) How Yusuf Islam Helped Establish A Tennessee Mosque: In the late 1970s, Nashville's first mosque was desperately in need of a new space when they received a donation of two-thousand dollars in the mail which went towards purchasing a modest house and thus starting what is now called the Islamic Center of Nashville. The mysterious donor was Yusuf Islam, the famous British musician and Muslim convert who is also known as Cat Stevens.
2) White House Proposes New Racial Category: In what USA Today is calling "the biggest realignment of federal racial definitions in decades," the White House is recommending to the Federal Register to add a new racial category for people from the Middle East and North Africa (or MENA) who, under current law, are considered white.
3) Anti-Muslim Hate Crimes… and The Muslim Woman: In this op-ed for Washington Post, Rana Elmir, deputy director of the ACLU of Michigan, writes how Muslim women often bear the brunt of anti-Muslim hate crimes. In her piece, Ms. Elmir cites one report which finds that 69% of Muslim women who wore the hijab reported at least one incident of discrimination versus 29% for those who do not wear the head-scarf. Studies also show that women who wear visible symbols of Islam, such as a hijab or niqab, were much more likely to be targeted.
4) 101 On U.S. Policy on (Muslim) Refugees: According to Pew Research, the U.S. admitted a record number of Muslim refugees in fiscal year 2016. From Oct. 1, 2015, through Sept. 30, 2016, 46% of the nearly 85,000 refugees entering the country were Muslim, totally 38,901. The Christian Science Monitor provides a handy resource on the United States refugee policy, focusing much of the piece on Muslim refugees.
5) And finally, Aleppo's Children, Innocent Victims of Horrors of War: "Aleppo is one of the most dangerous places in the world, and in the last week it has become perhaps the most dangerous place in the world for children," says Juliette Touma, regional chief of communications for the U.N children's agency. According to UNICEF, at least 96 children are among the 320 people killed in Aleppo since a cease-fire collapsed on Sept. 19 as Syrian and Russian warplanes bombarded the city's eastern opposition.