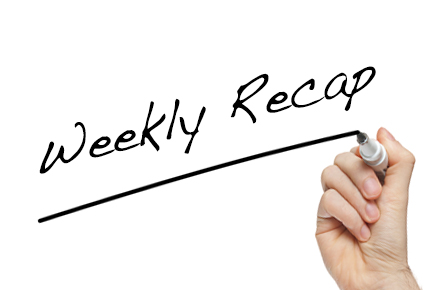 We here at Muslims on Screen and Television (MOST) have crafted an 'in case you missed it' #ICYMI list of this past week's most timely and relevant stories from across the web:
1) Hajj Is Here! Millions of Muslims from around the world have started arriving in the Saudi Arabian city of Mecca for the annual Hajj pilgrimage, one of the five pillars of Islam. The five-day pilgrimage starts on Saturday, September 10th which re-enacts the actions of the Prophet Muhammad from more than 1,400 years ago.
2) This Election, All Eyes On The Muslim Vote: Just two years ago, Muslims were reported to make up 1% of the U.S. population but Emerge USA, a non-profit, now places the number at closer to 2%, and according to the Washington Post, this increase may affect the upcoming presidential election in November. Florida, Michigan, Ohio, Pennsylvania and Virginia "alone add up to almost 1 million Muslim voters," says civil rights attorney Khurrum Wahid. "With a decent voter turnout in those states, Muslims will be the swing vote in both the presidential and many close House races."
3) SPOTLIGHT ON: The Arab Actor Working In Today's Hollywood: Los Angeles Times interviews Arab actors Haaz Sleima ("The Visitor," "Nurse Jackie), Ayman Samman ("American Sniper," "Blindspot") and Sammy Sheik ("American Sniper," "Lone Surviver") about the challenges working in the film industry.
4) President Obama Nominates First Muslim For Federal Judge: This week, President Barack Obama nominated the first Muslim to the federal judiciary, Mr. Abid Qureshi."I am pleased to nominate Mr. Qureshi to serve on the United States District Court bench," declared President Obama. "I am confident he will serve the American people with integrity and a steadfast commitment to justice."