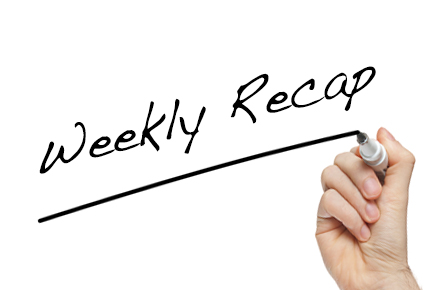 We here at Muslims on Screen and Television (MOST) have crafted an 'in case you missed it' #ICYMI list of this past week's most timely and relevant stories from across the web:
1) Brexit and Xenophobia: World correspondent Zack Beauchamp writes for VOX about his take on Brexit, saying that it "isn't about economics, it's about xenophobia."
2) New CAIR Report Shows Sharp Rise In Islamophobic Incidents: A 92-page report titled "Confronting Fear: Islamophobia and Its Impact in the United States" was released on Monday, authored by the Council on American-Islamic Relations (CAIR). The study found a sharp rise in anti-Muslim incidents in 2015.
3) Jews Protest In Support Of Muslims: Brought together by the Bend the Arc social justice organization, more than forty Jewish Americans recently protested in front of the Trump Tower to draw attention to Donald Trump's anti-Muslim and anti-immigrant positions. "We Jews know the consequences of silence," said Rabbi Rachel Timoner. "So when we see the early signs of fascism, we must speak."
4) New Photography Series "The Converts" Captures The Faithful: Claire Beckett's photography exhibit entitled "The Converts" was recently on display at a gallery in Boston, and took on the subject of American converts to Islam. "I intend for my photographs to open up questions for the viewer, to allow someone seeing this work to think through the issues on their own."
5) And finally, SPOTLIGHT ON: Germany's First Muslim House Speaker: . Muhterem Aras recently became the first Muslim House Speaker of one of Germany's federal parliaments, occurring at a very sensitive time for the country which has just welcomed more than one-million refugees — a majority of whom are Muslim. Washington Post conducted a fascinating interview with her, a must read.