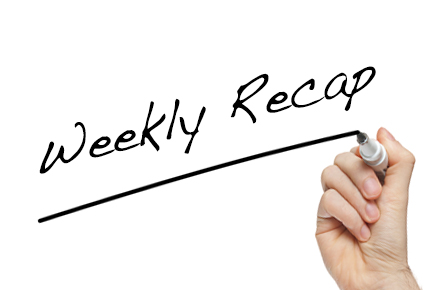 We here at Muslims on Screen and Television (MOST) have crafted an 'in case you missed it' #ICYMI list of this past week's most timely and relevant stories from across the web:
1) World's Oldest University Was Founded By A Muslim Woman: Located in Fes, Morocco, the University of al-Qarawiyyin is said to be the oldest existing university in the world. The school was founded in 859 AD by Fatima al-Fihri — yes, a Muslim woman.
2) Survey Says Muslim-Americans Are Faithful AND Patriotic: Despite the fact that 2015 was reported to be the worst year for mosque attacks on record, a new poll from the Institute for Social Policy and Understanding says that 85% of Muslims are fiercely patriotic and have a "strong American identity."
3) Muslim Girls Gaining Momentum At University: Researchers have found that British Muslim women are outpacing Muslim men in achieving college degrees. 25% of British-Muslim women aged 21-24 now hold degrees compared with 22% of British-Muslim men of the same age reports Dr Nabil Khattab of the Doha Institute for Graduate Studies in Qatar.
4) And lastly, The Carmichael Show Takes On Islamophobia: Last Sunday's "The Carmichael Show" tackled Islamophobia "head-on" with the familiar trope of an ethnic or minority couple moving next door – and yes, this time it was a Muslim couple. Hollywood Reporter calls the episode "deftly written" by Emily V. Gordon, a therapist-turned-writer who says she has experienced discrimination first-hand as the wife of Muslim-actor Kumail Nanjiani ("Silicon Valley"). Hollywood Reporter interviews the writer.