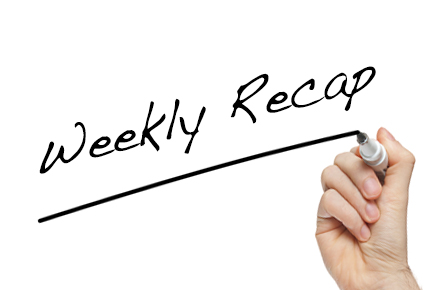 We here at Muslims on Screen and Television (MOST) have crafted an 'in case you missed it' #ICYMI list of this past week's most timely and relevant stories from across the web:
1) Muslim Business Entrepreneurs and the American Economy: This week, MOST's Michael Wolfe wrote an op-ed on Muslim entrepreneurs for the Huffington Post and pens, "It's hard in an election year to get an accurate picture of how your average American is faring. Either unemployment is at a new low, the bank rates are near rock bottom, and a fair wind is blowing for entrepreneurs,or Globalization is killing the market economy, the working class has been deep-sixed, and thanks to Obamacare it's impossible to start a new business. This week I gave up trying to find out which portrait is true. I set my sights lower. I asked a smaller question. 'What are the chances of success for Muslims Americans starting a small business?'"
2) Harvard Roundtable On Anti-Muslim Sentiment: Earlier this week, Harvard hosted a roundtable on the rising anti-Muslim rhetoric and sentiment in America. According to professor Ali Asani, Director of Harvard's Prince Alwaleed Bin Talal Islamic Studies Program, this unfortunate attitude echoes a "deep polarization" between some Muslims and non-Muslims, one that is entrenched in religious illiteracy.
3) 5,000-Year-Old Iraqi Culture Victim of Climate Change: Scientists say that the Middle East is "particularly vulnerable" to climate change due to one major factor – water. Vice News reports that, "within the last seven years, the region has lost enough water to fill the Dead Sea and by 2040, 14 of the 33 most water stressed countries on Earth will be in the Middle East." Research is also finding that those hit the hardest are… women.
4) And finally, In Jerusalem, Muslims Care For Christian Holy Site: Adeeb Joudeh lives and works in Jerusalem, and is the owner of a special key. It's an "ancient cast-iron key," about 500 years old, and is the key to the Church of the Holy Sepulchre, where many believe to be the place where Jesus Christ was crucified and entombed. And one other thing, the custodian of said key is… Muslim.