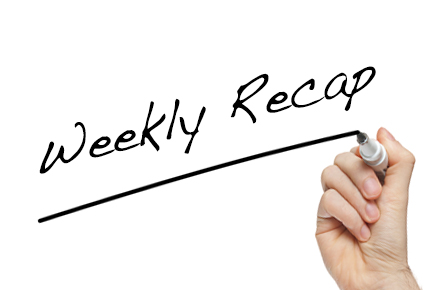 We here at Muslims on Screen and Television (MOST) have crafted an 'in case you missed it' #ICYMI list of this past week's most timely and relevant stories from across the web:
1) Obama Visits U.S. Mosque and Gives Inspiring Speech On Religious Tolerance: On his first visit to an American mosque, President Obama recognized the contributions of Muslim citizens and called for a unity among America's faiths. "The first thing I want to say is two words that Muslim Americans don't hear often enough – thank you," Obama declared in his speech on Wednesday at the Islamic Society of Balitmore. He also condemned "inexcusable political rhetoric against Muslim Americans that has no place in our country…" And continued with, "We've seen children bullied, we've seen mosques vandalized. It's not who we are. We're one American family."
2) Muslim Student's Moving Obama Introduction: University of Maryland-Baltimore student Sabah Muktar gave a powerful introduction to President Obama's speech about religious tolerance and the Muslim community at the Islamic Society of Baltimore, and addresses why Obama's visit was so important to her and Muslim Americans.
3) First U.S. Olympian To Compete In A Hijab, Meet Fencer Ibtihaj Muhammad: Ibtihaj Muhammad, a female American saber fencer, will make history at this year's 2016 Rio Games by becoming the first U.S. athlete to compete at the Olympics in a hijab. Thirty year old Ms. Muhammad sealed her spot on the Olympic team after recently earning a bronze medal at the Athens World Cup. Currently, she stands in second place on the U.S. fencing national team.
4) ANGLE ON: Muslim White House Staffers: In light of President Obama's speech on religious tolerance and the Muslim community, the White House blog has interviewed Muslims who work in the White House. According to the blog, these are "public servants who have faced discrimination and found hope in the people they work alongside and the work they do every day on behalf of the American people." Click and read snippets from the interview (a fascinating read!) —
5) And finally, MOST is part of the national news: Obama's Call For Diverse Muslim Characters On TV… and STORYBANK. In his historic speech, President Obama commented that the entertainment industry is not doing enough to portray Muslims in storylines other than ones about national security. The Guardian's Dave Schilling addresses this in a commentary, and cites our work at MOST, saying our service "seeks to offer the entertainment community resources and information on Islam and Arab culture in order to keep portrayals of Muslims from drifting into caricature."