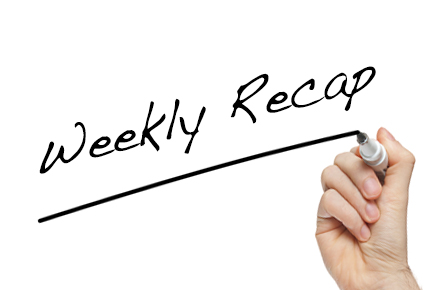 We here at Muslims on Screen and Television (MOST) have crafted an 'in case you missed it' #ICYMI list of this past week's most timely and relevant stories from across the web:
1) Muslim Leaders Take A Stand For Religious Minorities: This week in Morocco 300 prominent Muslim leaders and scholars attended a forum to promote peace in Muslim communities (sponsored by Moroccan King Mohammed VI and the United Arab Emirates-based Forum for Promoting Peace in Muslim Societies). According to attendees, the goal of the seminar was to prepare clerics, judges and other Muslim leaders to return home and remind their communities of Prophet Muhammad's message of peace.
2) Muslim Women Discuss Dolce & Gabbana's New Collection: In what Forbes says is their "smartest move in years," fashion industry titans Dolce & Gabbana have launched their first collection of abayas and hijabs with a strategic eye to the booming Middle East market. Cosmopolitan wanted to know what Muslim women thought of the fashion line, and got some terrific women to give their opinions including activist Linda Sarsour, fashion blogger Hassanah El-Yacoubi, and MuslimGirl.net founder Amani Alkhat.
3) Muslims in Media, A Rarity? According to Religion News Service, Muslims in journalism account for just a "sliver of the mainstream America media." With the rise of anti-Muslim rhetoric and Islam-related stories, those few Muslims working in journalism today say the need for more representation is pivotal.
4) And lastly, Online Petition Nominates Heros Of Syria Refugee Crisis: Hundreds of thousands of people have signed online petitions to give this year's Nobel Peace Prize to Greek islanders and fishermen. According to the petition: "On remote Greek islands, grandmothers have sung terrified little babies to sleep, while teachers, pensioners and students have spent months offering food, shelter, clothing and comfort to refugees who have risked their lives to flee war and terror."