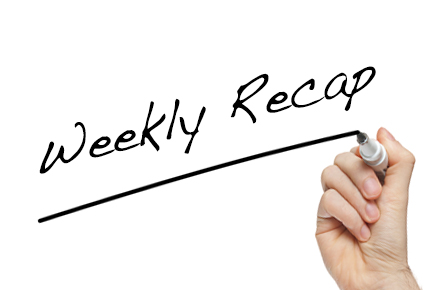 We here at Muslims on Screen and Television (MOST) have crafted an 'in case you missed it' #ICYMI list of this past week's most timely and relevant stories from across the web:
1) Samina Baig Conquers Everest and Inspires All: There are a lot of "firsts" in mountaineer Samina Baig's career – in 2013, she became the first Pakistani woman and the third Pakistani to climb Mount Everest at the age of 21. Ms. Baig is is also the first Muslim to climb the "seven summits," the highest mountains of all seven continents.
2) Is 2015 The Break-Out Year For Modest Fashion? In this op-ed for Huffington Post, fashion author and scholar Reina Lewis says that 2015 may be the year that the mainstream finally recognizes the burgeoning market of Muslim and other modest faith-based fashion.
3) "Othering" and Muslim-Americans: In this series of op-ed pieces for the Washington Post, the subject of "othering" is discussed and dissected. Social scientists define the concept as the process in which any group of people (a race or religious group) is characterized as outside of the mainstream which results in systemic prejudice. The outlier group is judged and treated unfairly based on negative stereotypes. Enter Islam in America.
4) Remembering Muslim Soldiers Contributions During WWI: In the UK, a local organization called British Future is making sure the young generation knows about the Muslim community's immense contributions during World War I. During the war, approximately 1.5 million soldiers from India fought with the British, and it is estimated that 400,000 of these soldiers were Muslim.
5) And lastly, Muslims and Jewish Activists 'Spread Hummus Not Hate': Bearing trays of hummus and pita bread, fifteen Muslim and Jewish activists came together last week for a bus tour of Maryland, Washington D.C. and Virginia with a message of peace and reconciliation.