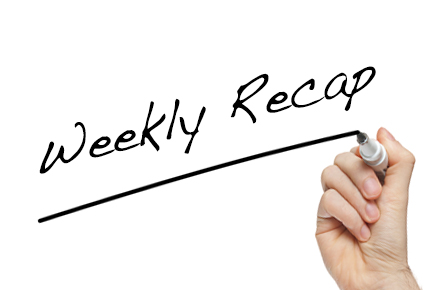 We here at Muslims on Screen and Television (MOST) have crafted an 'in case you missed it' #ICYMI list of this past week's most timely and relevant stories from across the web:
1) Syrian Film Collective Portrays "Small Stories About Ordinary People": Every Friday, a group of self-taught Syrian filmmakers have been producing one short documentary and launching it online. The group is called the Abounaddara Collective, and according to Charif Kiwan, the group's spokesman, the goal is to "make small stories, about ordinary people."
2) Major Win For Islam & Religious Freedom: In this op-ed for Religion News Service, political science scholar Daniel Bennett pens about the recent federal ruling on free exercise of religion against national security, reporting that "free exercise won."
3) Despite Bleak Year For Muslim-Americans, Hope Is Still There: For many Muslim-Americans, this year has been one filled with sorrow (Chapel Hill murders, refugee crisis), horror (ISIS continual destruction, Charlie Hebdo massacre) and hurt (Ben Carson's rhetoric, anti-Islam rallies). Activists say that these factors have contributed to an unprecedented climate of overt discrimination, and an unfortunate uptick of Islamophobic incidents in many areas of the country. However, it's not all bad news, as this informative article from the Christian Science Monitor will inform, and also give one hope.
4) And finally, ANGLE ON: Anousheh Ansari, First Muslim Woman In Space: "I was fascinated by the sheer mystery of space, what's out there, what's it like, and how I could get there," says Iranian-American Anousheh Ansari, who in 2006 became the first Muslim woman to go to space, using her own funds for the voyage. Though some consider Ms. Ansari a "space tourist," she stayed aboard the ISS for eight days, conducted experiments, and even sent the first-ever blog post from the space station.