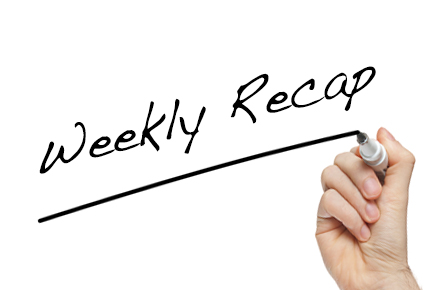 We here at Muslims on Screen and Television (MOST) have crafted an 'in case you missed it' #ICYMI list of this past week's most timely and relevant stories from across the web:
1) Anti-Muslim Rallies, Success Of An Unexpected Kind: The Huffington Post reports on this past weekend's "Global Rally For Humanity" anti-Muslim protests, which "instead of dividing the communities they targeted, strengthened bonds between interfaith allies and inspired numerous acts of community service around the U.S."
2) SPOTLIGHT ON: Iranian Businesswomen: It is estimated that Iran will be on the receiving end of billions of dollars in investment from America and Europe once the nuclear deal is implemented, and sanctions have been lifted. And Iranian businesswomen are ready to become pivotal leaders and make their own gains.
3) Expert Says To Stop Radicalization, Need To Ask Uncomfortable Questions: Yasir Qadhi is a respected Islamic scholar in the United States, and in this interview with the Christian Science Monitor, gives straight-talk on the topic of young Muslims joining extremist groups, urging that the threat needs to be addressed in the early stages, BEFORE the person is in danger of becoming radicalized and breaking the law.
4) Syrian Journalist Wins Major Award for Her Gutsy Reporting: In an effort to document the atrocities and war-crimes occurring in Syria, journalist Kholoud Waleed founded the Syrian underground newspaper "Enab Baladi" (Grapes of My Country), and last week was awarded the prestigious Reach All Women in WAR Anna Politkovskaya Award.
5) And lastly, In Denmark, Refugees Take Over Local Paper: Since so many people seem to have an opinion about the refugee crisis, a Denmark paper decided to portray a direct voice by giving refugees run of the paper last week. Liberal daily Dagbladet Information gathered a dozen refugees, former journalists who mostly hail from Middle Eastern countries, and gave them full editorial control of the paper for a day.