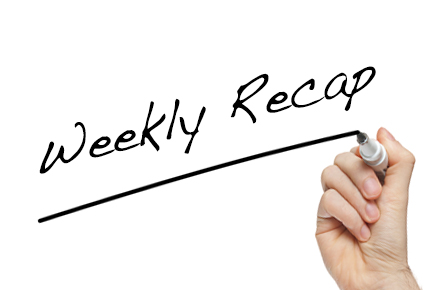 We here at Muslims on Screen and Television (MOST) have crafted an 'in case you missed it' #ICYMI list of this past week's most timely and relevant stories from across the web:
1) Muslim Women Telling Their Own Story: Al Jazeera asks the question: "How much does the world really know about the diversity in the lives and views of Muslim women?" In this engaging video segment we get the answers from four dynamo Muslim women: Ted talk speaker Alaa Murabit (Founder of The Voice of Libyan Women), Indonesia stand-up comic Sakdiyah Ma'ruf, World Champion Fencing pro, Ibtihaj Muhammad, and Edina Lekovic, Director of the Women's Mosque of America.
2) A Race To Save Syria's Antiquities: Syrian archaeologist Isber Sabrine is the founder of Heritage for Peace, an organization which is desperately trying to trace and document the looting and destruction of Syria's ancient heritage. The 29-year old archaeologist works with a network of 150 volunteers – fellow archaeologists, architects, students and concerned citizens.
3) Halal Rap Goes Viral: A Canadian hip-hop duo known as Deen Squad are introducing the world to "halal rap," and have removed profanities and/or sexual situations to make the songs halal (permissible under the laws of Islam). Twenty-somethings Karter Zaher and Jae Deen form the band, and have remixed two hit songs to align with their personal themes. Fetty Wap's hit "Trap Queen" has transformed into "Muslim Queen," featuring lyrics about finding a romantic and religious partner, and OMI's hit "Cheerleader" has turned it into "Believer," about a personal quest to find a woman to pray with.
4) And finally, MuslimGirl Is Not Just A Blog But A Movement: In high-school, Amani Al-Khatahtbeh started a blog from her New Jersey home called MuslimGirl, and five years later many see it more as a social movement. "MuslimGirl is about portraying the genuine lives of Muslim women living in a Western society without censorship or judgment," pens Fariha Roísín in this piece for Broadly.