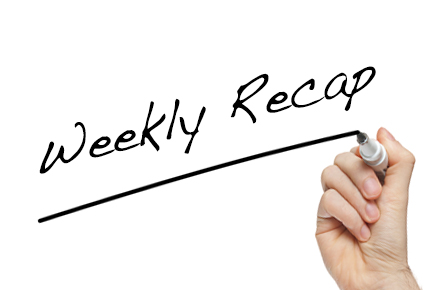 We here at Muslims on Screen and Television (MOST) have crafted an 'in case you missed it' #ICYMI list of this past week's most timely and relevant stories from across the web:
1) Islamic Leaders Plead For Climate Change Reform: Prominent Muslim leaders and scholars came forward this week at the International Islamic Climate Change Symposium in Istanbul calling for climate change reform, declaring that protecting the environment is a religious duty.
2) College Chaplain On How To Talk To Young Muslims About ISIS: In this op-ed for Huffington Post, Imam Sohaib Sultan talks about his role as chaplain at Princeton University, and says that many of his students are "deeply disturbed" by ongoing global conflicts and injustices. He makes a pivotal point that "this is where ISIS and the like are best able to strike — by offering simplistic but appealing answers and solutions to these questions and problem." The iman talks about realistic changes that need to happen to address these issues, and how the best solutions are open-dialogues with young Muslims and education.
3) Halal Tourism Is Having A Moment: There are now travel apps, websites, hotels, airlines and friendly guides all geared to the Muslim traveler. Halal Tourism is finally coming into its own, and experts say this is due to the increasing of the Muslim population, as well as a strong middle class with disposable income.
4) And finally, Girl Tech Power In Afghanistan: From coding to graphic design, Roya Mahboob's nonprofit Digital Citizen Fund is giving Afghan women the knowledge and power to make a tremendous difference not just in their own careers, but hopefully the future of Afghanistan. No wonder she was named one of TIME magazine's most influential people in 2013.