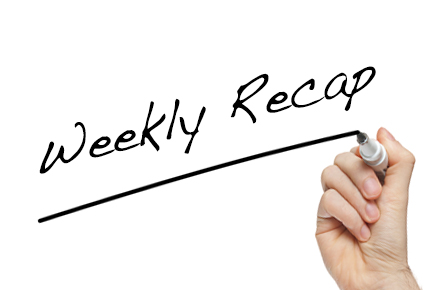 We here at Muslims on Screen and Television (MOST) have crafted an 'in case you missed it' #ICYMI list of this past week's most timely and relevant stories from across the web:
1) Second Anniversary of Ms. Marvel: Ms. Marvel debuted two years ago featuring the first bonafide Muslim superhero star, and according to comic-book critic Aaron Reese became "one of the most honest and relatable heroes in the Marvel pantheon."
2) Real-Life Muslim Female Superheroes: Inspired by "Ms. Marvel," feminist activist Lila Igram got "to thinking" about how many "real-life Muslim women superheroes" she knew. And here's a righteous list – from Dr. Hawa Abdi who opened up her Somalian homestead to refugees, to Pakistani filmmaker Sharmeen Obaid-Chinoy who won an Oscar for the documentary short "Saving Face."
3) Scholar Talks Religion and Mass Shootings: Scholar Kelly James Clark reports that there have been a total of 207 mass shootings this year (which is defined as four or more people killed in one incident), and in only one of these atrocities, was the perpetrator a Muslim (the July 16, 2015 Chattanooga murders).
4) And finally, Islamic Art At The Met: After years of renovation, the Islamic galleries of New York's Metropolitan Museum of Art reopened in 2011 with fifteen new galleries, and performance and lecture space. In this NPR clip, Sheila Canby, Curator of the Met's Department of Islamic Art, says that "museums serve as a place where people can come to this idea of Islam through the material culture, not just through what they're being told all the time."