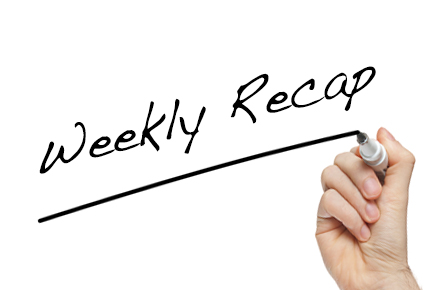 We here at Muslims on Screen and Television (MOST) have crafted an 'in case you missed it' #ICYMI list of this past week's most timely and relevant stories from across the web:
1) Michelle Obama Gives Powerful Speech to Muslim-British Girls: Promoting a new campaign called "Let Girls Learn," Michelle Obama recently gave an inspirational speech to pupils at the Mulberry School for Girls in London, which has the highest percentage of Muslim students in the UK.
2) Syrian Chef Emigrates to… Gaza A Syrian chef knew he had to leave his war-torn country, but where to go? Enter, Gaza (yes, Gaza). With unemployment hovering at 50%, Chef Wareef Hameedo managed to eventually open his own restaurant, calling it "Soryana" or Our Syria.
3) Meet Pakistan's First Female Fighter Pilot: Ayesha Farooq, 26, is Pakistan's only female war-ready fighter pilot. In recent years, a growing number of women have joined Pakistan's defense forces.
4) Surfs Up in Lebanon: Surfing in Lebanon is starting to become legit thanks to the efforts of Lebanese-American Ali Elamin, founder of the surf school "Surf Lebanon," and his pal and fellow surfer, Mustafa el-Hajj.
5) And finally, Imam Khalid Latif Talks RAMADAN: In this podcast for Huffington Post, Imam Khalid Latif, a University Chaplain at New York University, addresses the spiritual meaning of the holy month, and philosophizes about two vital questions: "What are your values, and how do take care of your heart?"