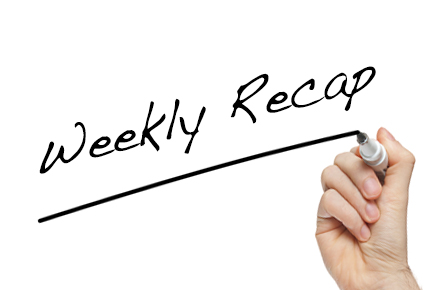 We here at Muslims on Screen and Television (MOST) have crafted an 'in case you missed it' #ICYMI list of this past week's most timely and relevant stories from across the web:
1) Muslim Activist Talks Unconscious Bias on TED TALK: Named 2015 Young Australian of the Year, Yassmin Abdel-Magied is on a mission to promote diversity and tolerance. In this AMAZING Ted Talk, Yassmin discusses the power of unconscious bias, and says we need to acknowledge bias so we can move past it and find solutions.
2) Kate Couric Interviews Supreme Court Hijab Wearer & Winner: On Monday, the Supreme Court sided with Muslim-American Samantha Elauf who was rejected from a position at Abercrombie & Fitch because she violated the company's "Look Policy." In this video clip, Katie Couric talks with Ms. Elauf and EEOC general counsel David Lopez. A must watch!
3) Matt Dillon Draws Attention to Rohingya's Plight: Dillon is one of the first celebrities to visit the internment camps for the displaced Rohingya Muslims of Myanmar.
4) Anti-Islam Rally Turns Surprisingly Hopeful: Dean Obeidallah pens an inspiring commentary about an anti-Islam rally outside a mosque in Phoenix where support for the Muslim-American community came out!
5) And finally, Separated By War, Cousins Cope With Assimilation in U.S. and France: In the early 1990s, two Muslim cousins emigrated from Algeria due to civil war — one cousin would go on and live in Texas, the other Paris. A look at how these two girls were raised in completely different worlds – from cultural to ethnic attitudes, to how their respective countries made them the women they are today.