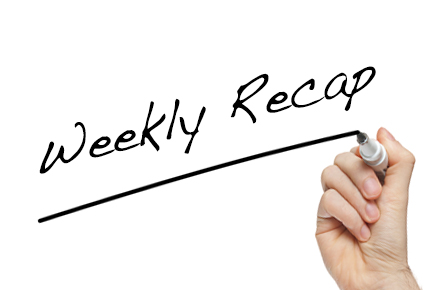 We here at Muslims on Screen and Television (MOST) have crafted an 'in case you missed it' #ICYMI list of this past week's most timely and relevant stories from across the web:
1) MOST Hosts 'Hollywood Iftar' with Writers Guild Foundation: On June 14th, MOST and the Writers Guild Foundation co-hosted the first Hollywood iftar (which is the meal that breaks the Ramadan daily fast). Those attending included: Greg Daniels (showrunner of The Office), Wane Powers (screenwriter of The Italian Job who also taught screenwriting in Jordan for five years), Bassem Youssef (known as "The Jon Stewart of Egypt"), actor Khaled Naga (Vikings, Tyrant) and actor Ben Youcef (Munich) who sang the adhan (the Muslim call to worship).
2) Everything You Need To Know About Eid Al-Fitr: This year Eid al-Fitr starts in the United States on Saturday, June 24 and ends in the evening of Tuesday, June 27. MentalFloss presents a listicle of top things to know about this festive time which signifies the end of Ramadan.
3) Harvard Appoints First Muslim Chaplain: On July 5th, Khalil Abdur-Rashid will become Harvard's first Muslim chaplain. Previous to this, he was an adjunct professor of Islamic studies at Southern Methodist University, and also served as a special adviser to the New York City Police Department on Muslim affairs. Ousmane Kane, Harvard Divinity School professor of Islamic studies, commended the new hire, citing Abdur-Rashid's depth of Islamic knowledge, experience, and strength of character.
4) CAIR Launches App to Report Hate Crimes: The Council on American-Islamic Relations (CAIR) has documented a 44% increase in the number of hate crimes reported by American Muslims in 2016. This has led to the launch of a new app called 'Making Democracy Work For Everyone' which enables Muslim victims to easily report hate crimes.
5) Update #TravelBan, State Department Defines 'Close Family': Effective Thursday night, visitors from six predominantly Muslim nations (Iran, Libya, Somalia, Sudan, Syria and Yemen) are to be denied visas to the United States under new guidelines unless they can prove very close family ties to someone already in the country or an institution such as a workplace or university. According to the Washington Post, "the rules sent to diplomatic posts worldwide Wednesday prompted immediate criticism for the narrow and somewhat quirky definition of close family. A son-in-law or a step-daughter can get in, but a grandmother or uncle cannot. Senior administration officials said they drew up the list of close relationships based on the definition of family in the Immigration and Nationality Act passed almost 50 years ago."
6) And lastly, Popular Jewish Deli In Brooklyn, Managed By… Muslims: There is a Jewish Deli in Brooklyn that closes for Ramadan – which makes perfect sense since the owner of David's Brisket House, Riyadh Gazali, is an American-Muslim of Yemini descent.