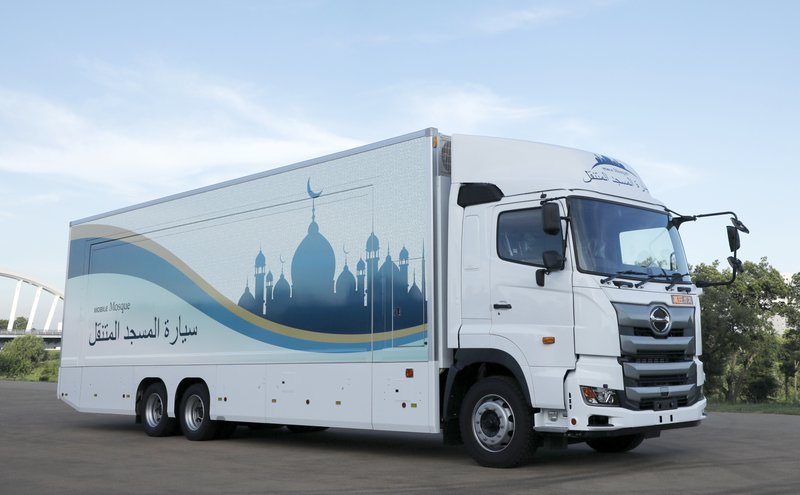 As Japan prepares to host visitors from around the world for the 2020 Summer Olympics, a local company has created a Mosque On Wheels with the intention of making Muslim tourists feel at home. "As an open and hospitable country, we want to share the idea of 'omotenashi' (Japanese hospitality) with Muslim people," says Yasuharu Inoue, the CEO of Yasu Project.
Muslim guests can pray inside the moving mosque which is 515-square-feet and accommodates 50 people. The mosque includes outdoor taps and a washing area for pre-worship cleansing.
Of note, an estimated 100,000 to 200,000 Muslims live in Japan.