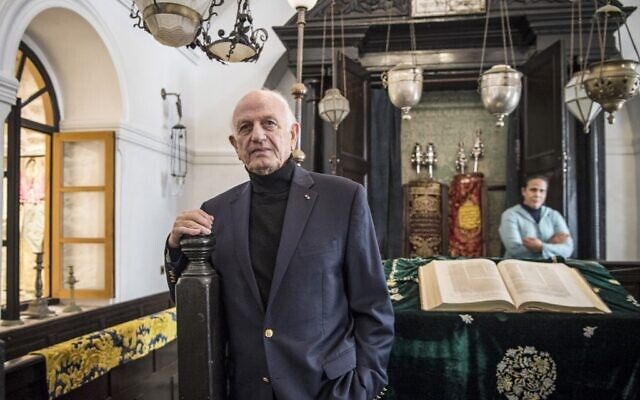 King Mohammed VI recently attended the inauguration for Bayt Dakira which means 'House of Memory' in Arabic. The $1.5 million center is dedicated to Jewish culture in the Moroccan city of Essaouira.
During the event, Morocco's King examined Jewish artifacts and listened to Chief Rabbi David Pinto who said a prayer for the monarch's health and well-being. The King also hosted a dinner in honor of Morocco's Jewish community.
'House of Memory' is located in a restored building which was once the home of wealthy traders. There's a room attached featuring a Jewish synagogue, styled with beautiful word and carved furnishings. The historic home "testifies to a period when Islam and Judaism had an exceptional closeness, complicity and intimacy," says Andre Azoulay, an adviser to King Mohammed VI (pictured). As a member of the Essaouira's Jewish community himself, Mr. Azoulay spearheaded the project along with Morocco's culture ministry.
The culture center also houses old photographs, archive footage, musical recordings, traditional dress and religious objects.
In the 18th century, the port city of Essaouira was the home to a large population of Jews, making up nearly 40% of the population. Sadly, less than a handful of Jews now reside in the city as most fled the country following the establishment of Israel in 1948 and decades after.
Of note, King Mohammed VI has made other efforts to preserve Jewish historical sites in his country. There's a Jewish museum in Casablanca with an adjacent synagogue which was renovated and rededicated in 2016.