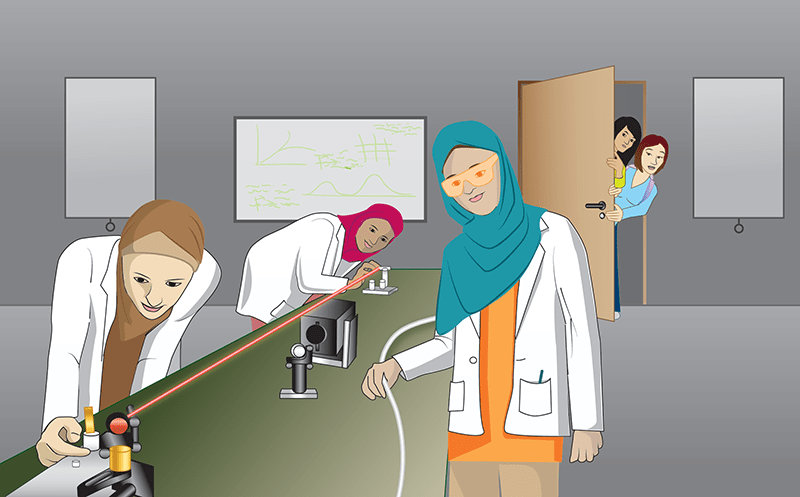 A recent report from Physics magazine finds that physics departments in many western universities have a "significant gender disparity, with far fewer women than men taking up the subject." However, in universities in countries where the majority of the population identifies as Muslim, "women undergraduates often outnumber men." We see this reflected in the STATS — in the United States, women make up 21% of undergraduates studying physics and 20% of PhD's while in Muslim-majority countries, women make up more than 60% of undergraduate students and 47% achieving PhD's.
To further explore this discrepancy, researchers Saaed Moshfeghyeganeh and Zahra Hazari (of Florida International University) interviewed seven female physicists (aged between 30 and 60 years old) who studied physics in Muslim-majority countries and then moved to the US for academic positions.
The women, who were mostly educated in gender-segregated classes, explained to the researchers that "in Muslim-majority countries, social interactions with the opposite gender is less common and less encouraged than in Western countries. As a result, they did not feel out of place in a physics setting because of their gender. The women also noted that when they did interact with men physicists, they did not feel that they had to suppress their femininity to have their intellect—and not their appearance—be the focus of the interaction. They put this down to their cultural norms of modest dress and modest adornment."
For more on the study, CLICK.