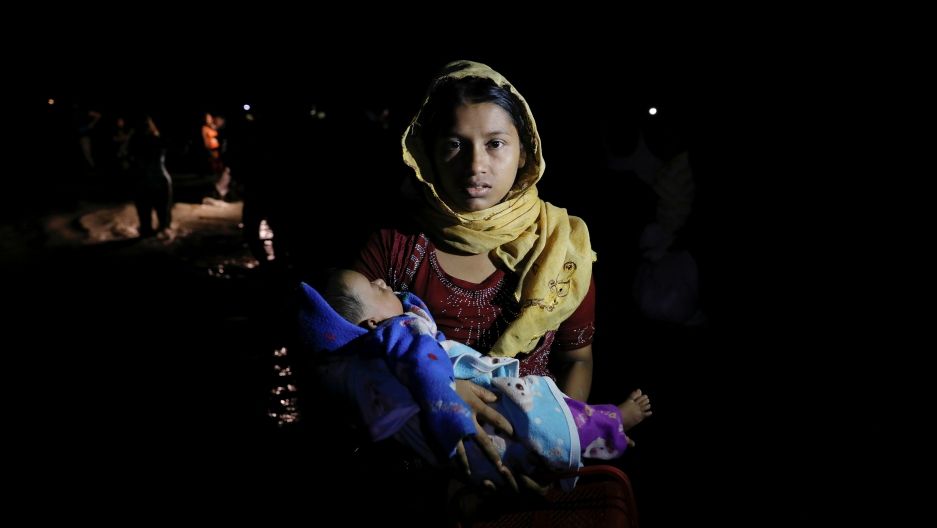 According to PRI:
There are more than 800,000 Rohingya refugees living in Bangladesh, and since late August, approximately 480,000 have fled Rakhine when Myanmar's army began an operation against the Muslim minority group in retaliation for an attack by an armed Rohingya faction called the Arakan Rohingya Salvation Army. The operation has emptied dozens of villages and forced people to flee the violence across Myanmar's borders.
According to UNICEF, 60% of these new refugees are children below the age of 18. It is reported that as many as 1,400 unaccompanied children have crossed the border alone.
"The first thing you notice in any Rohingya refugee camp is just the sheer number of children — they are weak and hungry and have not slept for days," says UNICEF spokesperson Christophe Boulierac. "Many are sick after the long and challenging journey. They are traumatized."
Take little Mohammad who does not remember the date he left home or the name of the village in Rakhine he is from. What he remembers is soldiers from Myanmar's military storming into his village while he was brushing his teeth. "They shot mummy, daddy, my grandmother, and my friend, Shamshu, and his grandmother," he said quietly before becoming emotional.
Mohammad says he ran as fast as he could and eventually joined a group of fleeing Rohingya villagers. Together, they walked for six days through hills and forests before arriving at the Naf River. A boatman ferried him across the river to Bangladesh for free. From there, Mohammad walked two days before being rescued by more refugees who got him medical care and food at the Kutupalong refugee camp where he is currently staying with other orphaned children.