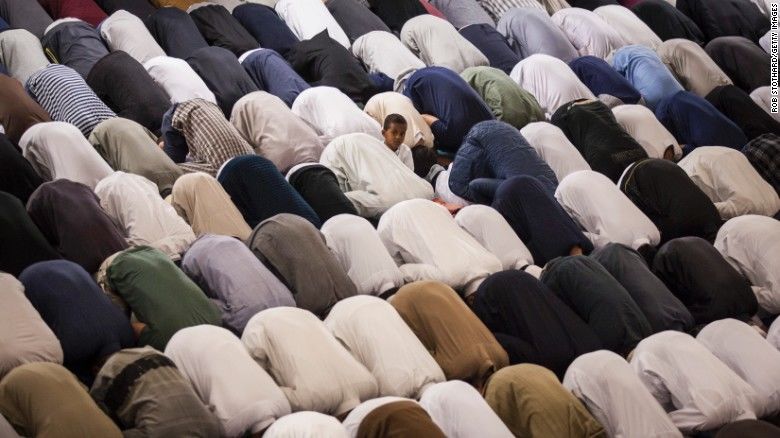 Imam Omar Suleiman is the founder and president of the Yaqeen Institute for Islamic Research and in this op-ed for CNN, gives some insights into the specifics of fasting and prayer during Ramadan. Here are some excerpts from his piece —
80% of American Muslims observe the holy month by fasting but more surprising is the fact that American Muslims are far less likely to observe another of Islam's most fundamental pillars — prayer. Only 39% of American-born Muslims and 44% of foreign-born Muslims, say they pray five times a day which may seem puzzling. Why are some Muslims more likely to fast during Ramadan, a difficult spiritual practice, than perform the relatively routine rituals of praying daily?
Many Muslims who do not attend the mosque year-round come almost nightly during the month of Ramadan. Every night the mosque is filled with prayers, food, socializing and fundraisers. In truth, almost every Muslim will attest to reading more Quran and praying more in that one month than they do throughout the entire year. It's a team effort that picks up, even if temporarily, the weakest member. It's also that positive, feel good representation of unity within diversity and culture that most Muslims want to be a part of, as well as proudly express to the world. It's not uncommon to find Christians in places like Syria and Egypt fasting with the Muslim majority.
My friend Husain Abdullah fasted while playing professional sports said, "I do it for God…I don't do it to say I'm a tough guy. Trust me, when it's not the month of Ramadan, I am not fasting and playing football. You do it for the sake of God, and for me, God comes before anything."
And while not all American Muslims are professional athletes, we certainly can relate to the sentiment. What pleases God in our fasting is not just our heightened awareness of Him, but of ourselves and the people around us.