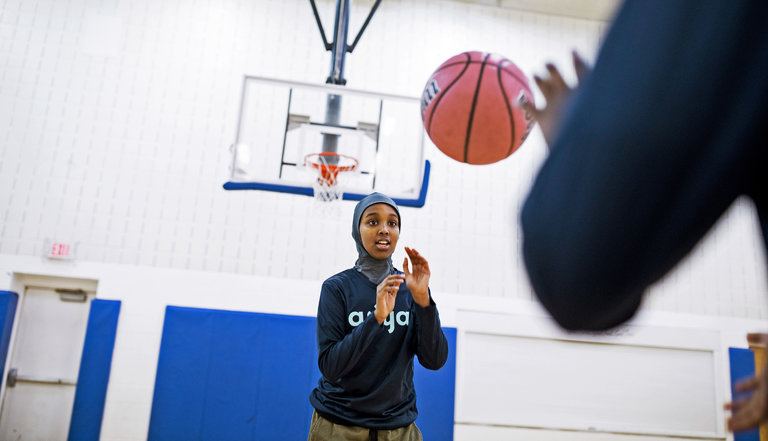 A few years ago, Fatimah Hussein noticed an absence of Muslim girls participating in sports in her hometown of Minneapolis and realized this was due to a conflict between rigorous activity and the restrictions of modest wear attire. So she decided to do something about it and started a new athletic company called Asiya which specializes in modest athletic wear and hijabis designed for sports.
The New York Times says that Asiya's story clearly demonstrates how mentors are essential to a new business' success. "An early design of what would become the Asiya hijab caught the eye of Minnesota State Senator Kari Dziedzic during a fashion show. She recognized a potential benefit to the state's Muslim girls and to the economy, in terms of job creation, so she volunteered to help connect Ms. Hussein with local entrepreneurs."
In 2016, Asiya won the social entrepreneurship category of a start-up competition called the Minnesota Cup, winning $65,000 in capital including an additional $38,000 through Kickstarter. Monica Nassif, an early backer of the company, comments: "I grew up in a family of athletes, and I knew the power of sport."
Asiya Modest Activewear is available to purchase online with plans to sell the hijabs at sporting goods stores and retailers which specialize in modest clothing.