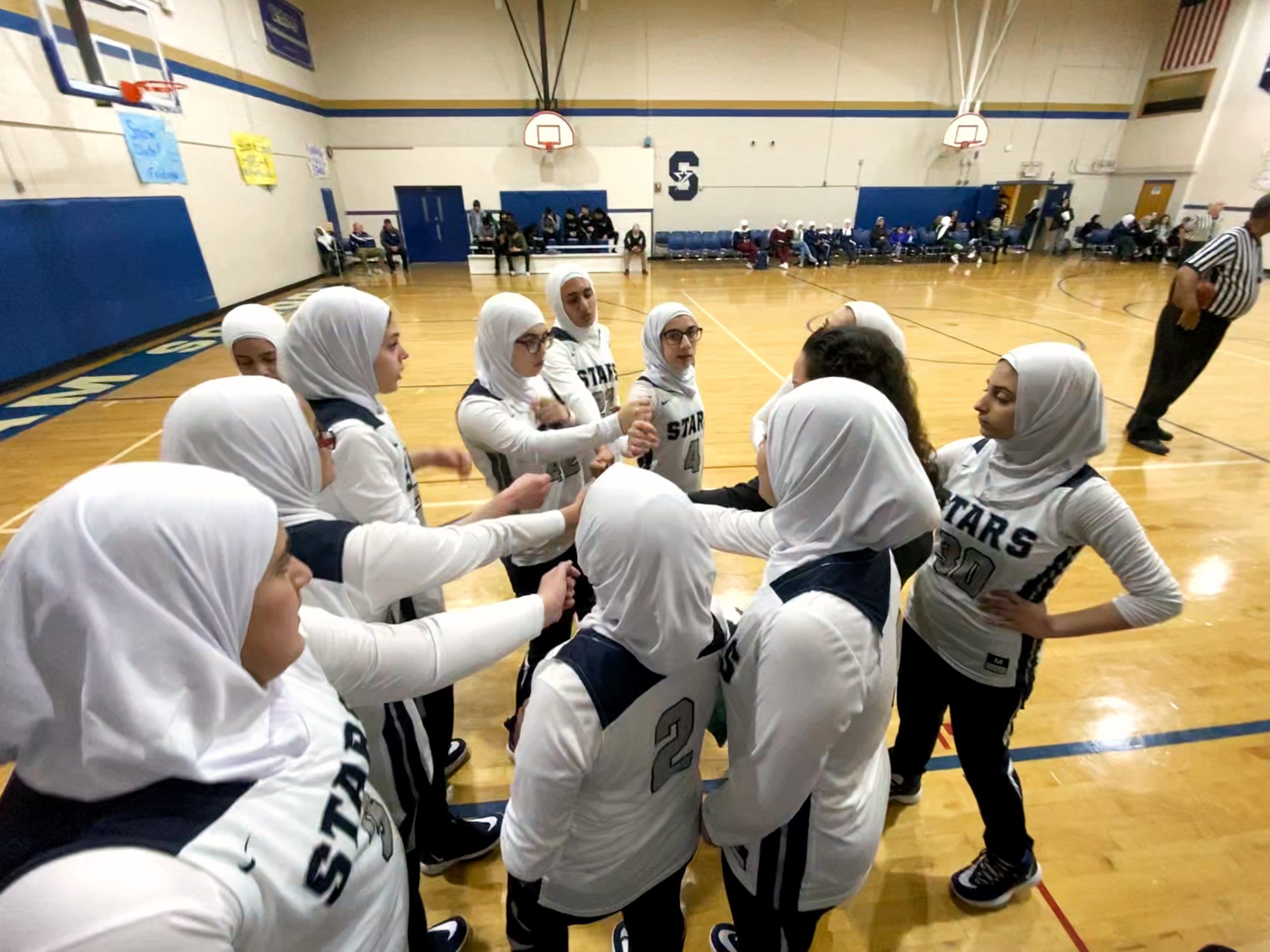 For a few years now, the girls high school basketball team at Salam School in Milwaukee has received a lot of attention both for their athletic skills (last year they had a record at 14-4) but also as role models for young Muslim women.
"We can play ball just like any other team. We might even be better than other teams, you know?" says Forward Kishmala Arshad. The team of 11 girls all wear the hijab (and have received special wavers from the state athletic association). "I see my scarf as a shield, not a downfall," adds Arshad.
Team captain Esraa Salim says it's not just about playing basketball. "It's about everything. We're Muslim women playing basketball. We're breaking all the stereotypes that people have about us."
For more on the team, check out this Denver 7 new clip.