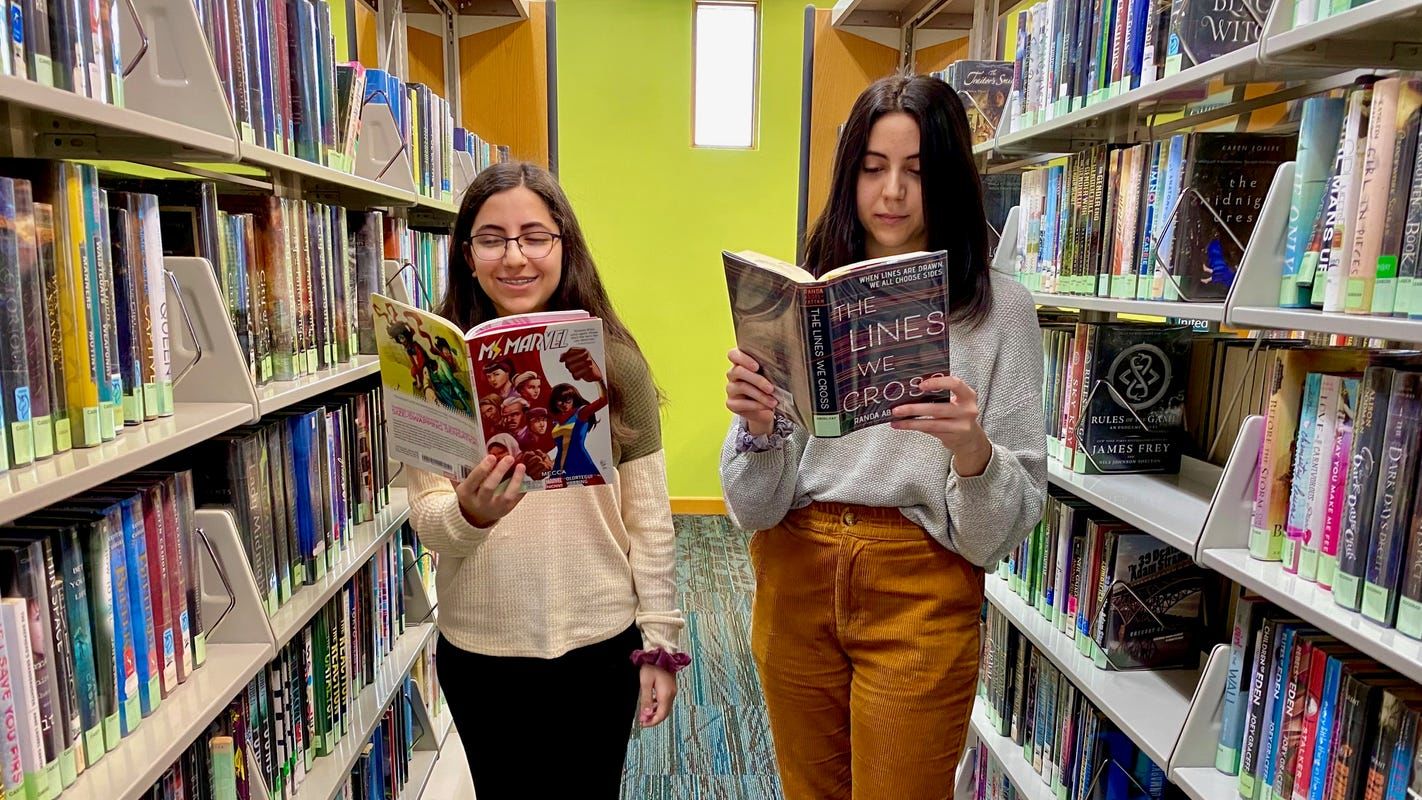 It all started when two teen sisters from Michigan were assigned a school project to research inspirational historical figures. The older sister picked Fatima al-Fihri, a Muslim woman credited with establishing the world's first university, and the younger picked Sabiha Gökçen, believed to be the world's first female combat pilot. When they went to their school library, they found that not only were there no books on their subjects but barely any featuring Muslim female protagonists.
So they decided to do something about the lack of diversity offered.
Zena Nasiri, 17, and Mena Nasiri, 15, started the non profit Girls of the Crescent with the goal to increase the number of books in libraries and schools featuring Muslim female characters. To date the non-profit has donated over 700 books to school libraries and public libraries around the country and even worldwide, to schools in Morroco, Hong Kong, France, and England. "We have a donation that's ready to ship to Nigeria as well so we're really excited about that," comments Zena. "We hope we can continue to reach people around the country and the world."
The girls say they are busy working on their own book about, yes powerful Muslim women. "It goes back to fourth grade when we couldn't find those books so we decided to write one of our own," says Mena.
The non-profit also offers a working spreadsheet that lists books with female Muslim characters (both children and young adult). The girls say they are always looking for new suggestions and may be contacted via their website.